The building and management of six hotels close to the Maya Train route in the southern states of Campeche, Quintana Roo, Yucatán, and Chiapas are now part of the Mexican Ministry of Defense's (Sedena) expanded duties.
Sedena has previously owned projects of this nature, the military currently owns a hotel close to the Felipe Ángeles airport, Mexico News Daily reported.
While President López Obrador announced in 2021 that Sedena would receive a portion of the government's work on the Maya Train, Felipe Ángeles International Airport (AIFA), the Tulum airport, and the Chetumal airport, its original duties were to organize, manage, and prepare the Mexican Army and Air Force to defend Mexico's integrity and sovereignty.
López Obrador also revealed plans for Sedena to run a state-owned commercial airline in October 2022.
Sedena will currently supervise and operate the six hotels on properties located at the Edzná and Calakmul archaeological sites in Campeche, which are along sections 1 and 2 of the Maya Train, at the Nuevo Uxmal National Park and at the archaeological site of Chichén Itzá, both in Yucatán along section 3, at the archaeological site of Tulum in Quintana Roo, along sections 5 through 7, and at the ancient city of Palenque in Chiapas, along section 1.
These developments will be part of Grupo Aeroportuario, Ferroviario y de Servicios Auxiliares Olmeca-Maya-México S.A. de C.V. (GOMM) a majority state-owned company administered by Sedena.
So far, Sedena has only shared updates on the construction progress of hotels in Palenque, Chiapas, and Edzná, Campeche.
An estimated investment of 1.04 billion pesos (US $55.2 million) will be required to build the Edzná hotel which will occupy 12.5 hectares, according to Sedena. The hotel will be one kilometer from the archaeological site bearing the same name.
Sedena anticipates that the Palenque hotel will cost 960 million pesos (US $50.9 million) to construct and use 6.5 hectares of land. According to Forbes, Palenque is the most significant archaeological site in southern Mexico, and it would be situated 1.6 kilometers away.
The government intends to establish a majority state-owned business to take over the administration of hotels, parks, and museum projects, according to documents discovered in the Sedena emails by the "Guacamaya" hackers (who hacked millions of emails and documents from Mexico's military in October 2022).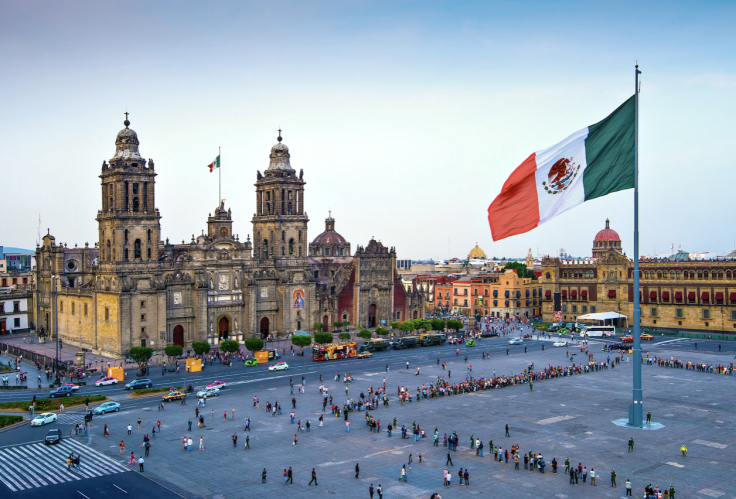 © 2023 Latin Times. All rights reserved. Do not reproduce without permission.