A 6-year-old girl was killed in a tragic accident after she smashed through the windshield of a bus and was run over by the same vehicle.
The incident occurred Wednesday, July 21, in the Ramanagara district of Bengaluru, Karnataka.
The deceased child, Jeevika, a resident of Rajagopalanagar was the only daughter of Kumar and Jyothi.
According to the police, the deadly accident happened when the child was traveling to her grandmother's house at Maddur in Mandya district, along with the latter, Gowramma, and uncle, Yogesh. On Wednesday morning, they boarded a private bus from Sunkadakatte and were on their way to Maddur.
Police said the child, who was sitting on a seat close to the bus driver, was thrown off through the windshield when the speeding vehicle came to a sudden slowdown. The bus ran over the child, instantly killing her.
"The girl was sitting on the bench seat next to the engine. As the bus moved near Honnapura village of Kasaba Hobli on the Bengaluru-Magadi Road at around 11.30 am, the driver was allegedly driving the vehicle rashly. While negotiating a hump, he applied brakes suddenly. The girl sitting in the front lost balance and was flung towards the windshield, smashing through it. As she fell in front of the bus, the vehicle ran over, crushing her head and killing her on the spot," police added, the New Indian Express reports.
The girl's uncle filed a complaint and the bus driver was arrested. However, the charges imposed on the bus driver are unclear at this time.
Meanwhile, experts urge parents to be more careful while traveling with children. They also emphasize the installations of seatbelts and censors to avoid such fatal accidents in the future.
"Parents or guardians should be cautious while traveling with children below 10 years of age. They should ensure that they are seated between two adults so that they could be protected during accidents. Children below three years can sit on their mothers' lap wearing seatbelts as done in flights," Traffic expert, MN Sreehari said.
"If the driver applies sudden brakes, even those sitting inside may injure themselves. Hence, seatbelts and censors should be made mandatory," he added.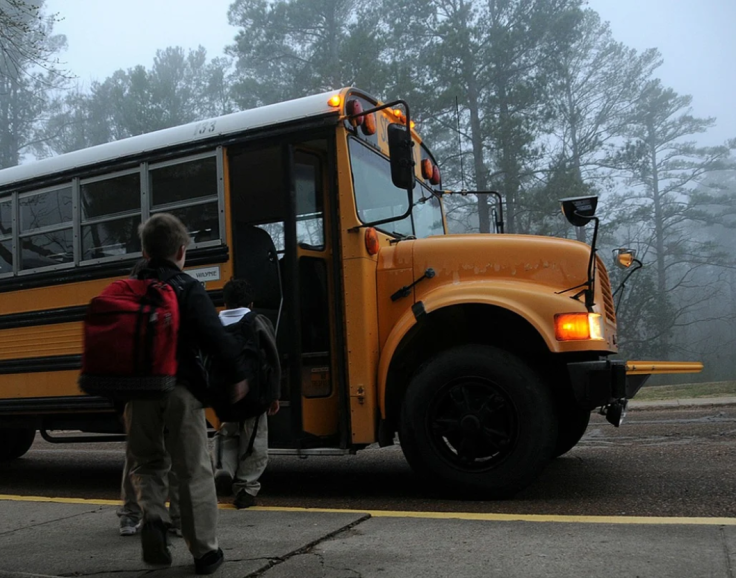 © 2023 Latin Times. All rights reserved. Do not reproduce without permission.