An Irish Setter named Holly remains recovering from life-altering wounds after it was attacked by a large Staffordshire terrier type of dog. Holly's owner, 61-year-old Brian Ross, risked his own safety to try and get the attacking dog off of his companion animal.
He claims that the dog's owner got defensive when he informed her that he would be reporting the incident to the police. Police are currently investigating the incident, as the injured dog continues to recover from its injuries.
Around 5:30 p.m. local time, Ross was walking his dog in Aberdeen, Scotland on Sunday, June 6. He was accompanied by his partner, identified as Deborah. Taking a walk on Great Southern Road they had gone to the football field where they often walked Holly.
Ross said that the mild-mannered three-year-old dog was scared of other dogs. When the couple saw that there were some dogs on the left side of the field, they started walking towards the opposite side. Seemingly out of the blue a large, muscular dog approached the dog walkers, the Mirror reported.
While Holly was on a lead, the other dog was not on a lead. Deborah reportedly tried to shield their dog by bringing it behind her legs. However, the other dog managed to get past her and latched on to Holly's neck. The attacking dog latched on with all its strength as the helpless dog started to howl in pain.
Ross recalled hearing his beloved companion animal's desperate cries. He noticed that blood started pouring out from Holly's neck. The attacking dog showed no signs of letting go. In a desperate bid to save his dog, he got down on his hand and knees and started hitting the dog on its head, The Daily Record reported. While Deborah feared that Holly was going to die, her partner continued his efforts to free his dog.
Ross claims that the dog's owner was present at the scene. She initially showed concern for the injured dog but her demeanor became defensive when Ross told her that he would be informing the police. Holly had to be taken to the veterinarian. She underwent emergency surgery to close the gaping wound to its neck. Holly remains recovering but its condition is not stable. Ross says that the attack has changed his dog.
Police are investigating the incident. They have not been able to identify the owner. She has been described as a woman between 20 and 30 years of age, of heavy build, with long dark hair and a tattoo of a clock on her left arm. Police have asked members of the public to share any relevant information to help identify the woman.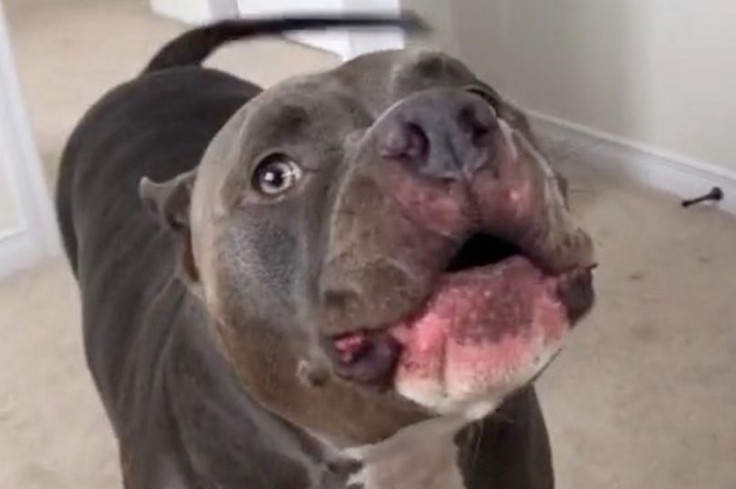 © 2023 Latin Times. All rights reserved. Do not reproduce without permission.