A 7-year-old girl reportedly died after a tree fell on the tent she was sleeping in while camping in Great Smoky Mountains National Park, Tennessee on Wednesday, July 27.
The unnamed 7-year-old girl, who hails from Georgia and had come on a camping trip with her family, was reportedly crushed to death after a large red maple tree that was about 2 feet in diameter fell on her family's tent. The girl's father and two siblings, who were also in the tent, were not injured and survived the incident, USA Today reported.
Emergency responders from Gatlinburg Fire Department, Gatlinburg Police Department, and the National Park Service responded to the site after they received an emergency call regarding the accident at the Elkmont Campground in Tennessee at 12:30 a.m. Wednesday, July 27. The responders declared the child dead at the scene and transported her body to a hospital for an autopsy.
The family was reportedly staying at the Elkmont Campground of the National Park. Following the accident, the campgrounds remains open. However, the campsite and adjacent campsites were closed by the park as a precaution.
Great Smoky Mountains National Park, the country's most-visited national park, spans the border between North Carolina and Tennessee and is popular for its diversity in plant and animal life.
In a similar but unrelated incident, two babies were reportedly killed after a huge tree crashed into a home during a heavy storm in Alabama on July 21, ABC News reported.
The two babies, identified as Jalaia Ford, 3 months old, and Journee Jones, 11 months old, were rushed to a hospital in Birmingham after a tree crashed onto their home during a heavy storm with wind gusts near 50 mph (80 kph) on Thursday afternoon, July 21. However, the infants were pronounced dead at the hospital.
Apart from the babies, at least three other people were injured in the tragedy, including an 11-year-old. Rescuers had a tough time getting everyone out of the home quickly because of the extent of the damage.
"Because the structure is so unstable every time we move a foot the structure underneath is shifting. So we're having to stabilize the structure as we move in, and it's just really time-consuming," said Sebastian Carrillo, a battalion chief with Birmingham Fire and Rescue.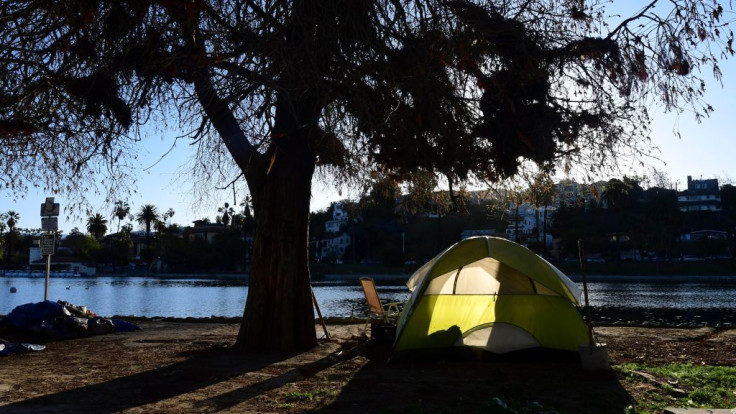 © 2023 Latin Times. All rights reserved. Do not reproduce without permission.