A mother from Colorado has been handed down a 16-year prison sentence on Wednesday, Feb. 9, after she faked her daughter's illness and reportedly abused and killed her in the ensuing process.
Forty-three-year-old Kelly Turner had accepted a guilty plea deal for theft, charitable fraud, and child abuse leading to death with regards to her 7-year-old daughter Olivia Gant, whom she claimed had a severe illness that prosecutors and doctors believe was made up, according to the Daily Beast.
Turner had originally brought in her daughter to a Children's Hospital in Colorado where she claimed that Gant was suffering from multiple ailments and illnesses. This prompted the hospital to do multiple medical surgeries to the child's detriment, including cutting up a small part of her intestine to insert a feeding tube in, according to NBC News 9.
When Turner had said that her condition had gotten worse, she was able to create situations where she could defraud and profit from foundations focused on giving terminally-ill children memorable experiences before they died, giving Gant a "bat princess" party worth $11,000.
Finally, Turner claimed that Gant's condition has worsened so badly that she got doctors to take off her feeding tube and issue a "Do Not Resuscitate" order for the child. She died weeks later from the condition.
Authorities started investigating Turner after she brought in her 16-year-old daughter with claims of "bone pain," with an autopsy on Gant showing none of the illnesses that Turner claimed she had. Turner was arrested in 2019 after a thorough investigation.
Along with the charity organizations focused on children, she reportedly defrauded Medicare with over $538,000 in expenses and hundreds of people online who donated on her online fundraising page for Olivia.
"This is not perfect justice by any means," Deputy District Attorney Christopher Gallo said. "But certainly, Judge, this plea is in the interest of justice. And for those reasons we ask the court to accept the plea."
Turner was given the 16-year sentence as well as an order from the District Court Judge Patricia Herron that she may never profit from the case in any way.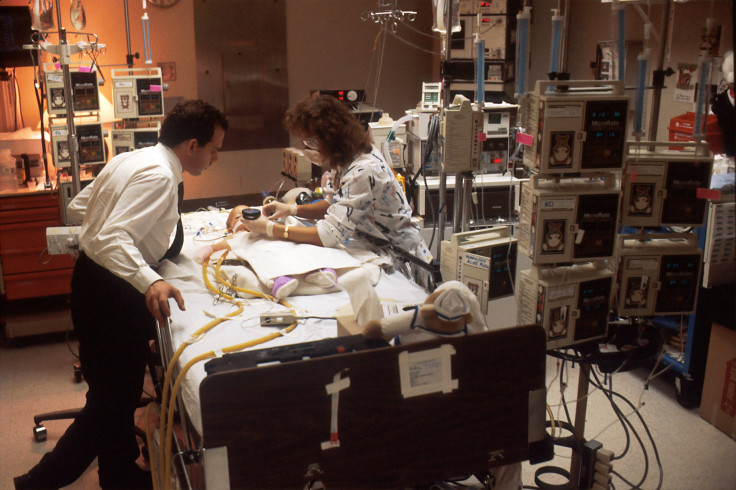 © 2023 Latin Times. All rights reserved. Do not reproduce without permission.