New York Attorney General Letitia James has taken the legal route to ensure former US President Donald Trump and his children testify in connection with the Trump Organization fraud investigation.
A motion was filed Tuesday by James in an attempt to obtain testimony from the former President, his daughter Ivanka Trump and his son Donald Trump Jr, reported New York Daily News.
James tweeted that her team is taking legal action to force the three Trump family members to comply with their "investigation into the Trump Organization's financial dealings."
She noted that no one in America can choose "if and how the law applies to them."
On Tuesday night, she also claimed that her office had found "significant evidence" of fraud committed by Trump's company. She said that the evidence indicated that the company used "fraudulent and misleading asset valuations" on several properties to gain economic benefits, including insurance coverage, loans and tax deductions for many years. According to her, the three Trump family members have been closely involved in the "transactions in question, so we won't tolerate their attempts to evade testifying in this investigation."
She also said that her team will not be deterred in its efforts to continue this investigation, pursue justice and uncover the facts, no matter "how many roadblocks" Trump and his family throw in their way.
According to a press release, James launched an investigation into Trump and his company in March 2019. The probe started after his former attorney, Michael Cohen, testified before Congress that the former President's annual financial statements inflated his assets' values to get favorable terms for insurance coverage and loans. All this while also deflating the value of other assets to bring down real estate taxes.
The Trump Organization had reportedly acknowledged the investigation and had agreed to cooperate with James' office. But only recently the company had started producing the bulk of the documents called for in subpoenas issued more than two years ago. More than a dozen former as well as current employees of the Trump Organization have given testimony till now. But Trump, his son and daughter recently refused to give testimony despite their high-ranking positions in the Trump Organization and roles in certain transactions.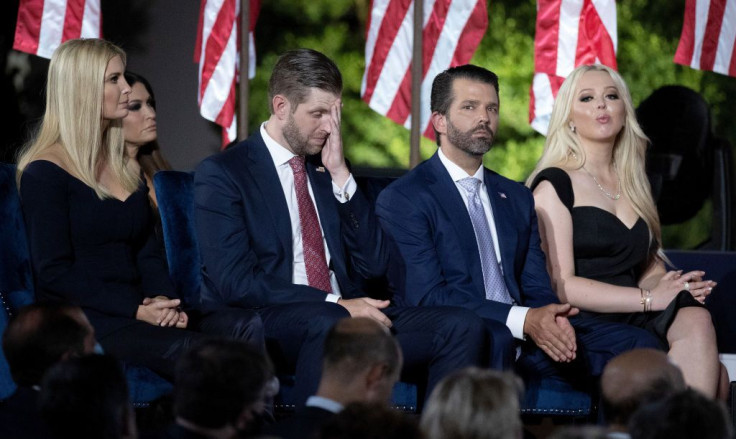 © 2023 Latin Times. All rights reserved. Do not reproduce without permission.