Trump Organization's former chief financial officer Allen Weisselberg's lawyer revealed in Manhattan criminal court Monday that additional indictments may be coming in the company's tax fraud case.
Talking about New York's ongoing investigation into former US President Donald Trump's company, Weisselberg's lawyer, Bryan C. Skarlatos, said, "We have strong reason to believe there could be other indictments coming."
Prosecutors had found tax documents related to Trump Organization in the basement of an co-conspirator, who hasn't been named, revealed Skarlatos, according to Daily Beast. It's not clear who that co-conspirator is, but two sources said that Matthew Calamari, a Trump bodyguard who later became the company's chief operating officer, has been closely scrutinized by prosecutors. Going by other theories, it might be Jeff McConney, the company controller who has worked as Weisselberg's deputy for long.
This comes almost three months after Manhattan District Attorney Cyrus Vance Jr. unsealed criminal charges that alleged the former President's company and Weisselberg took part in a scheme in which the organization's high-level executives enjoyed untaxed benefits. The tax-dodging scheme ran for about 15 years.
The Trump Organization and Weisselberg, who has been working for the Trump family since 1973, have pleaded not guilty to the allegations. Trump said the case is politically motivated, reported NPR.
Weisselberg is the only one who has been criminally charged so far, but there are more executives on the investigators' radar.
According to the indictment, Weisselberg allegedly hid $1.76 million in "indirect employee compensation" that he received from Trump's company from 2005 until 2017, and is "one of the largest individual beneficiaries" of the scheme.
On Monday, his lawyers asked for more time to review more than three million documents that have been identified as evidence in the tax fraud case. During the court hearing, Skarlatos and Weisselberg's other lawyer, Mary E. Mulligan, issued a statement that said they have gone through the indictment and found it full of "unsupported and flawed factual and legal assertions regarding Allen Weisselberg."
Justice Juan Merchan, who is presiding over the case, tentatively scheduled trial to begin sometime in August or September 2022, which is just months before the midterm elections.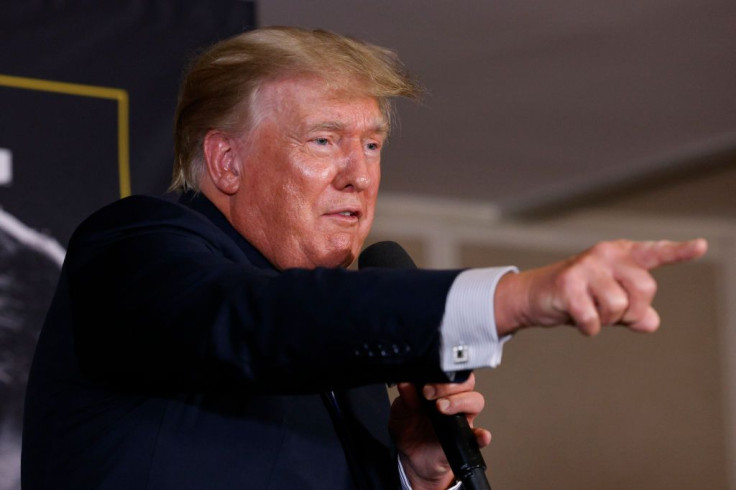 © 2023 Latin Times. All rights reserved. Do not reproduce without permission.