On Tuesday, the U.S. Justice Department announced its biggest-ever cryptocurrency theft following the seizure of a record-breaking $3.6 billion in Bitcoin tied to the hacking of digital currency exchange Bitfinex in 2016, resulting in the arrest of a husband-and-wife team of alleged money launderers in Manhattan.
Ilya "Dutch" Lichtenstein, 34, and his wife Heather Morgan, 31, both of New York, face charges of conspiring to commit money laundering and defraud the United States. Feds accused the pair of conspiring to launder 119,754 bitcoin stolen after a hacker broke into Bitfinex, which initiated more than 2,000 unauthorized transactions.
According to Justice Department officials, the transactions were valued at $71 million in Bitcoin at the time but are now worth over $4.5 billion with the rise in the currency's value, Reuters reported.
Investigators said the 2017 bust of an underground digital market, which was used to launder funds, may have served as a key clue to crack down on the duo's illegal activities. They believed some of the money was transferred to AlphaBay, a version of eBay hosted on the dark web.
After the site was taken down, authorities seemed to have gained access to AlphaBay's internal transaction logs, subsequently connecting them to a cryptocurrency account in Lichtenstein's name, as explained by digital currency tracking company Elliptic.
Ultimately, the New Yorkers also attempted to launder money via a network of currency exchanges or claimed that the money represented payments to Morgan's startup. Prosecutors said the illegal proceeds were spent on things ranging from gold and non-fungible tokens to " mundane things, such as purchasing a Walmart gift card for $500."
Following the biggest financial seizure, Bitfinex said in a statement it was working with the Department of Justice to "establish our rights to a return of the stolen bitcoin."
"Today, federal law enforcement demonstrates once again that we can follow the money through the blockchain, and that we will not allow cryptocurrency to be a safe haven for money laundering or a zone of lawlessness within our financial system," Assistant Attorney General Kenneth A. Polite Jr. said in a statement per NBC News.
Morgan had an active public profile as rap singer Razzlekhan. Apart from that, she worked in the painting, fashion design, and writing worlds, where she introduced herself as a corporate coach, landing her an interview with a crypto exchange owner about how to avert fraud.
The pair were due to make their initial appearances in federal court on Tuesday in the U.S. District Court for the Southern District of New York. The case, filed in a federal court in Washington, D.C, is being investigated by special agents with the IRS, FBI, and the Department of Homeland Security, the Daily Beast noted.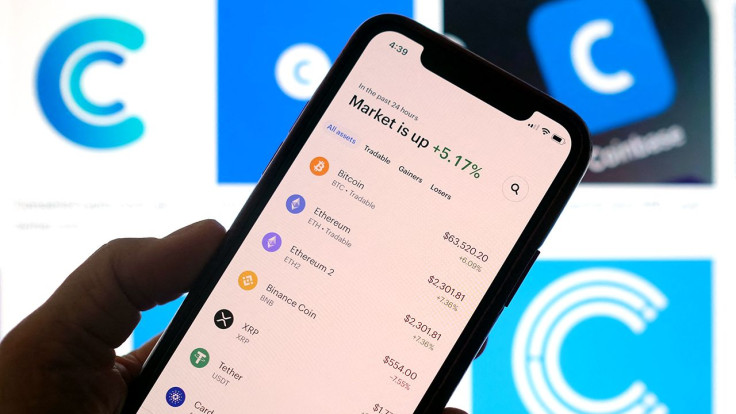 © 2023 Latin Times. All rights reserved. Do not reproduce without permission.