The Spokane County Jail has been subject to a lot of criticism and the recent death of a 70-year-old woman who was shot at their lobby is likely to draw in more heat.
The woman, identified as Nancy King, was shot by corrections sergeant Justin White last Dec. 4. The cause of death was a gunshot wound to the head and the manner of death was ruled a homicide according to a press release.
Because of the incident, White has been placed on administrative leave. No charges have been filed against him.
However, the jail officer is in a lot of heat. Jack King, the nephew of Nancy, is having a hard time believing that her aunt could be considered a threat. He admits that his aunt was struggling with alcoholism and mental illness but feels she is not a threat per the Spokesman-Review.
"I'm pro-law enforcement and I'm a law-and-order type person," Jack said. "But a 70-year-old woman who weighs 110 pounds probably isn't a threat to a corrections officer who knows how to handle prisoners."
Jack is having a hard time accepting how his aunt died. Considering it was a cold night, he speculated that Nancy was having a nervous breakdown or was just seeking shelter to avoid freezing to death.
"Sure, a homeless person can seem scary, but it's hard to picture someone that small and elderly being a threat to a corrections officer," he explained.
According to jail director Mike Sparber, King was trying to get into the jail and repeatedly pounded on the door. The receptionist eventually unlocked the door and let her in.
However, it was revealed in the jail's press release that Nancy had a knife and moved aggressively towards White. The officer had allegedly commanded her to drop the knife. He ended up drawing his weapon and fired at King for not responding to his orders.
People present at the scene tried life-saving measures on King. The efforts proved futile with the 70-year-old pronounced dead on the scene.
The incident has angered the community especially since King was not incarcerated.
"This is not the first time that a member of our community has died at the Spokane County Jail, incarcerated or otherwise, and this event brings to light the other lethal mishandlings within our local and statewide jails, incarceration institutions, law enforcement, and Department of Corrections," the Spokane NAACP read.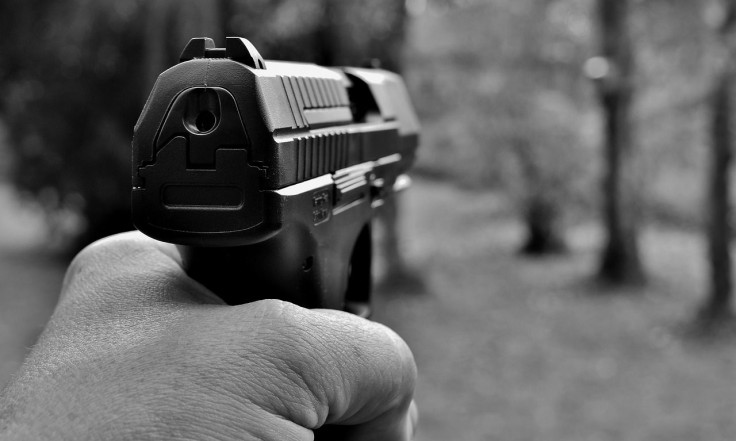 © 2023 Latin Times. All rights reserved. Do not reproduce without permission.