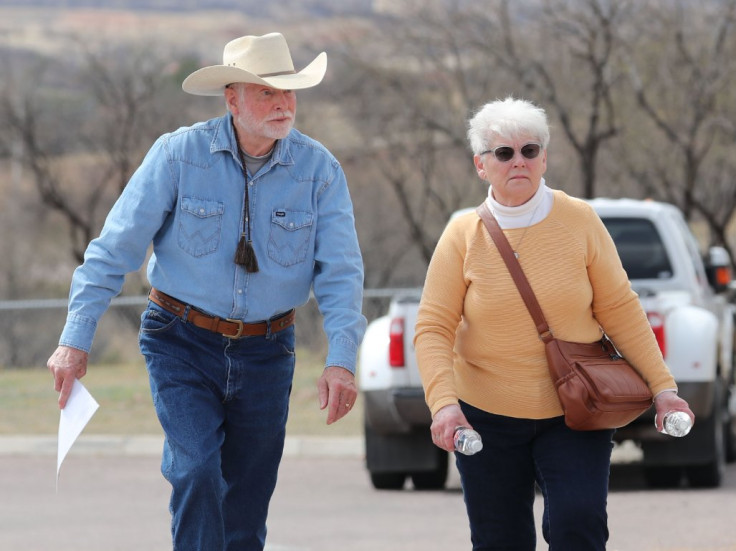 On Monday, a rancher from Arizona who was charged with killing a Mexican man on his property close to the border with the U.S. entered a not-guilty plea.
74-year-old George Alan Kelly was present for his arraignment on accusations of second-degree murder and aggravated assault in Santa Cruz Superior Court in Nogales.
Kelly talked briefly, only responding to yes-or-no questions from the judge, New York Post reported.
Judge Thomas Fink rejected Kelly's defense attorney's plea for a two-month continuance and set the trial date for Sept. 6 instead.
Brenna Larkin had asked for more time to interview her experts and because the state executed an additional search warrant Monday on Kelly's property.
After the hearing, Kelly immediately walked out of the courtroom. He has been allowed to remain free on $1 million bail.
Kelly's indictment was reduced by the prosecution from one count of first-degree murder, which could have needed proof of premeditated intent to kill and would have resulted in a death sentence.
Mexican authorities have informed American prosecutors that they think Kelly ought to have been charged with first-degree murder.
Kelly is accused of fatally shooting Gabriel Cuen-Buitimea, an unarmed 48-year-old migrant from Nogales, Mexico.
According to the prosecution, Kelly had no justification for firing an AK-47 rifle recklessly or purposefully at a group of eight to ten unarmed migrants who were roughly 80 to 100 yards (meters) away.
Larkin stated that her client fired into the air over the migrants.
She has said Kelly feared for his and his wife's safety and the property, and that he had seen people with rifles and backpacks passing through his property.
Earlier Larkin said her client was being targeted by smugglers who were intimidating witnesses and skewing the investigation.
"Absolutely the least likely thing that happened, in this case, is that Mr. Kelly randomly decided to ... start shooting at random people," Larkin argued, noting that there was a "large incentive" for deceitful witnesses to come forward after "succumbing to pressure from traffickers."
Larkin alleged the traffickers are interested in "securing their route" through Kelly's property and are using his case as a message to others not to challenge them.
Almost all illicit drugs coming into the U.S. are controlled by the Mexican cartels, principally those based in the states of Sinaloa and Jalisco.
These paramilitary organizations use bribery and terror tactics to entrench themselves as essentially states within the state, controlling large areas of Mexico.
© 2023 Latin Times. All rights reserved. Do not reproduce without permission.