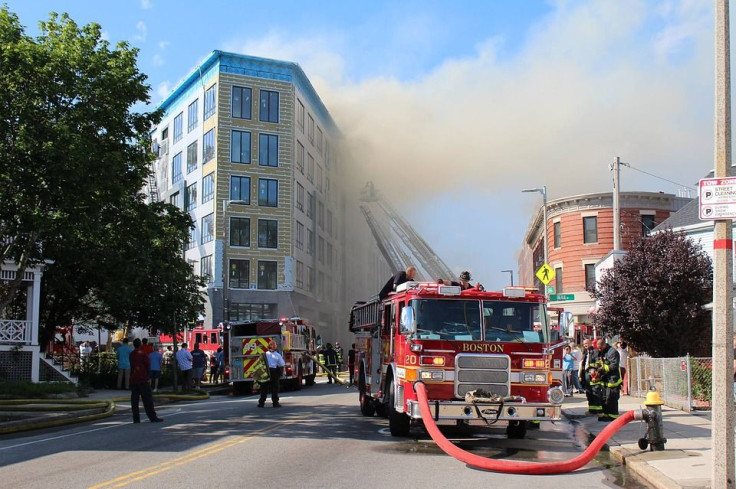 Eight people went missing and five got injured after an explosion destroyed an apartment building in Marseille, France shortly after midnight on Sunday.
The cause of the explosion is still not known, but it destroyed the building. A few hours later a neighbouring block of flats partly collapsed, and almost 200 people were evacuated from nearby buildings, reported BBC.
The fire burned throughout most of Sunday, and more than 100 firefighters were sent to control the flames that followed the explosion.
Authorities said that the fire could continue for hours, but on Sunday evening it started showed signs of abating.
According to Al Jazeera, a man who gave his name as Roland said that his family has nothing now, not even an ID card, and that they "have lost everything."
He, his wife and two children managed to get out of the building on 15 Rue de Tivoli before it collapsed, together with a nearby building.
The blaze created obstacles in the search for the missing people. The city's prosecutors said that the missing people list included a "young couple" and "people of a certain age."
Apart from the intense heat, the dust has stopped search dogs from picking through the rubble.
The city's mayor Benoit Payan said that it was likely that people who weren't reachable had died, and that they have to be prepared to have victims.
Interior Minister Gerald Darmanin traveled to the city on Sunday, and said that he didn't know whether the missing people were alive or dead.
Eight people "were not responding to phone calls," said local prosecutor Dominique Laurens.
He that it was not possible so far to identify the cause of the collapse, but authorities have said a gas leak could be the reason.
NPR reported that give years ago, two poorly maintained buildings in Marseille had collapsed, killing eight people.
There was "no danger notice" for this building, Christophe Mirmand, a local authority leader in the Bouches-du-Rhone region said about the latest incident.
He added that it is not in a neighbourhood that is identified as having "substandard housing."
Payan said on Sunday that the incident was not caused by structural problems in buildings.
© 2023 Latin Times. All rights reserved. Do not reproduce without permission.