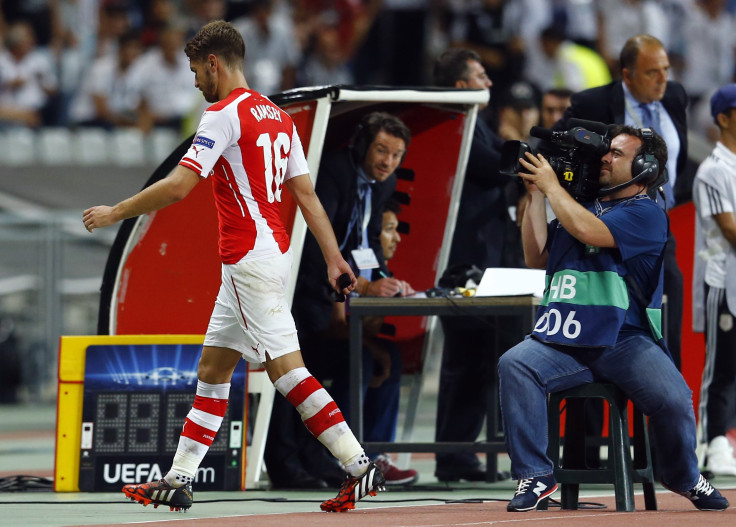 Here's a riddle for you, what connection do the following celebrities have in common: Osama Bin Laden, Whitney Houston, Paul Walker, Muammar Gaddafi, Steve Jobs, Robin Williams and Sir Richard Attenborough? Besides the obvious similarity that all of these famous people are deceased, the one other noteworthy connection is Arsenal soccer star, Aaron Ramsey. The mystery of Aaron Ramsey and his bizarre connection to the untimely demise of celebrities has been documented since early May of 2011.
On May 1st, 2011, at just 20 years-old Ramsey scored a goal against Manchester United at Emirates stadium. The next day, the leader of Al Qaeda, the largest terrorist organization in the world, Osama bin Laden, 54, was found in a compound in Pakistan and shot dead by Navy Seals.
Later that same year on October 2nd, Ramsey scored again, this time against the Tottenham Spurs at White Hart Lane. Less than 72 hours later, Apple CEO and iPhone creator Steve Jobs, 56, died at his home in California after a long battle with pancreatic cancer.
Just weeks later, Ramsey scored again. That goal was a dramatic last second goal against Marseille during the UEFA Champions League. Twenty-four hours later, Colonel Muammar Gaddafi, 69, was captured, tortured and killed by rebels near his home town of Sirte.
In February of 2012, midway through the EPL season, the now 21 year-old Ramsey scored a brilliant goal against Sunderland, within a mere hours of Ramsey's goal, The Bodyguard actress, and Pop Music Diva, Whitney Houston was found dead in a bathroom at the Beverly Hilton Hotel in Los Angeles.
Less than a year ago in November of 2013, Ramsey kicked off his 2012-2013 EPL campaign with not one, but two goals against Cardif. Shortly thereafter, the world learned of the death of Fast and the Furious star, Paul Walker, 40, who ironically died in a high speed car crash.
Since that time, Ramsey has scored a handful of goals with little to no celebrity deaths to report of leaving many to suspect and defend the now infamous "Aaaron Ramsey Curse" as nothing more than strange coincidences or media conjecture. But, the curse has sparked new life at the start of the 2014-2015 EPL season that kicked off two weeks ago.
Shortly after Ramsey scored a goal in Arsenal's first game against Manchester City on August 10th, beloved actor Robin Williams was found dead at the age of 63 in his home after he reportedly hung himself with his own belt.
But the "Grim Reaper of Soccer" didn't stop there. Over the weekend, on Saturday August 23rd, even the great American goalkeeper, Tim Howard, couldn't save a life as Ramsey scored a goal in Arsenal's 2-2 draw against Everton. After the final whistle blew, I immediately began working on this article. Who would die next? Was the curse legitimate or coincidental speculation? Either way, we would have our answer.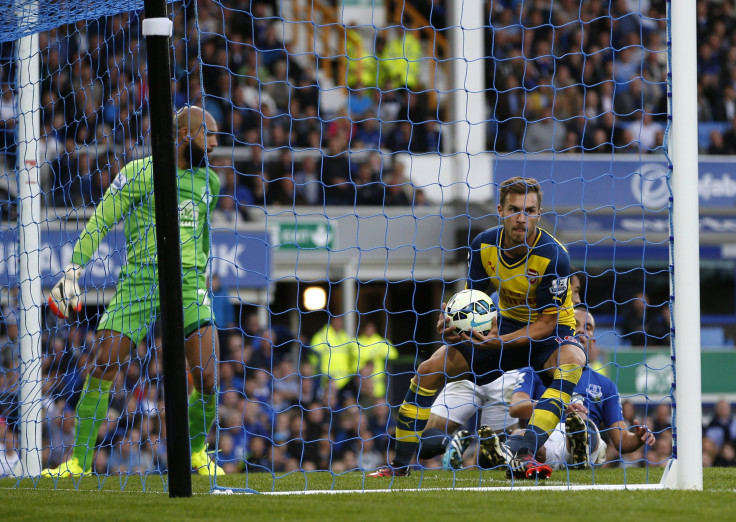 Unfortunately, for England the "Curse of Aaron Ramsey" indeed struck again and this time to one of their own. Just hours after Ramsey netted his goal, Britain's Sir Richard Attenborough, 90, of Gandhi and Jurassic Park fame, died peacefully in an elderly home with his wife Sheila by his side.
As the world mourns the losses of the two stage and screen legends we lost in August, those of us out there who are aware of Ramsey's powerful curse cower in anticipation for him to claim his next celebrity victim. Arsenal's next two games are on Wednesday August 27th against Besiktas and on Sunday against Leicester City.
At just 23 years-old, the chances of Ramsey retiring and saving the lives of many famous people in the world seems highly unlikely. Hopefully with Alexis Sanchez and Oliver Giroud at his side they can take a lot of scoring opportunities away from Ramsey, but with goalkeepers in the EPL now having to be life savers each and every time they face Arsenal, it's only a matter of time before one slips through and the "Aaron Ramsey Curse" claims another victim.
© 2023 Latin Times. All rights reserved. Do not reproduce without permission.