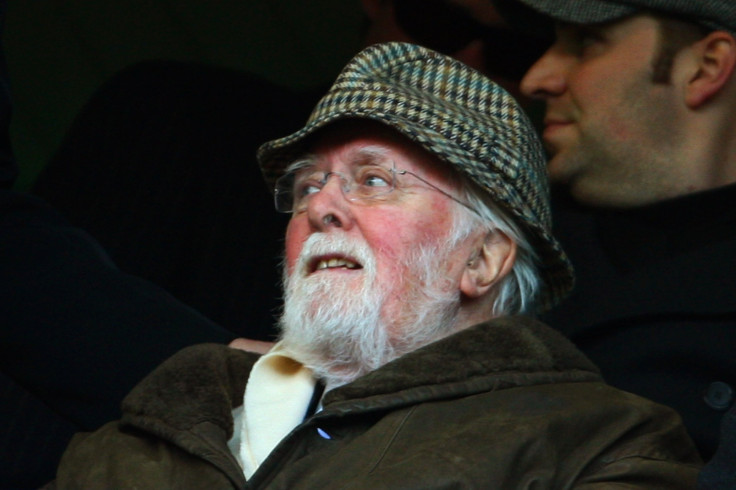 He died peacefully at 90. He was one of the most distinguished british actors and directors of his generation. A true gentleman. But certainly, Sir Richard Attenborough will be always remembered for his unique voice which narrated many earth and sea documentaries by the BBC, while American audiences will cherish him as the ambitious, stubborn, yet caring Dr. Hammond in the first two installments of Spielberg's 'Jurassic Park.'
Sir Attenborough was a fantastic method actor that brought class and elegance to each of his roles. In 'Elizabeth' as Cate Blanchett's advisor, as a modern Santa Claus in the second version of 'Miracle In 34th Street,' and perhaps most memorably as Bartlett 'Big X' in John Sturges' 'The Big Escape'. He was also a gifted director. Think of him as the man who gave wonder thespian Ben Kingsley to the world. With Sir Kingsley's casting in 'Gandhi,' the life of the actor began to shine and he remains one of the true artistic treasures of Hollywod.
'Gandhi' won 8 Oscars, including Best Director for Sir Richard Attenborough. While he only directed 12 movies, his versatility was wide. After the life of Mohandas K. Gandhi, he helmed the film version of Michael Bennett's musical 'A Chorus Line' to mixed reviews, but he redeemed himself with 'Chaplin,' a movie that earned Robert Downey Jr. critical praise. He also directed 'Shadowlands' with Anthony Hopkins, and 'In Love And War', with a not-so-good-yet Sandra Bullock.
Sir Richard Attenborough died of natural causes, although to the moment of this publication no exact cause was revealed. His son confirmed the news to the BBC, who they will sorely miss. Prime Minister David Cameron issued a statement calling Attenborough 'one of the greats of cinema; his acting in 'Brighton Rock' was brilliant, his directing of 'Gandhi' was stunning."
© 2023 Latin Times. All rights reserved. Do not reproduce without permission.