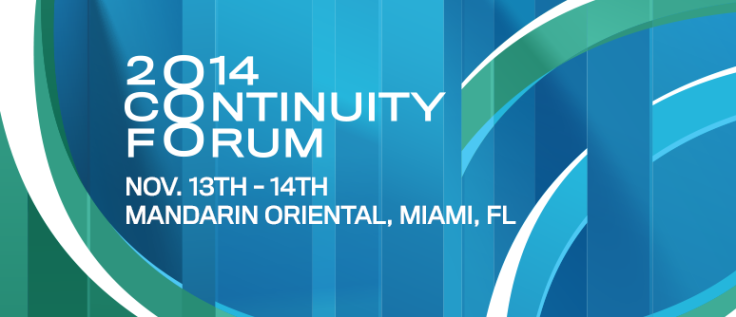 The Americas Business Council (abc*) Foundation is kicking off its fourth annual Continuity Forum today in Miami. The meeting brings together an elite group of individuals who stem from multiple different expertise including business, media, politics, and social media. The abc* Continuity Forum aims to promote radical innovation in social development across the Americas and around the world.
The abc* Foundation is headed by several talented and inspiring individuals including co chairs, Emilio Azcárraga, who serves President and Chairman of Grupo Televisa; Angelica Fuentes, the President and CEO of Grupo Omnilife, Jorge Vergara, who works closely with Fuentes as a Chairman of Grupo Omnilife; and Mario Scarpetta, the Chairman of Grupo Azurita. Azcárraga, Fuentes, Vergara, and Scarpetta, are determined to uncover opportunities for social progress and zero in on the constant of change and how social entrepreneurs are embracing that change to profoundly impact the lives of millions. Joining these four chairs at the Continuity Forum are several guest speakers including;
Daniel Kahneman, Nobel Prize winner in Economics
Nicholas Kristof, Pulitzer Prize-winning columnist for The New York Times
Mira Awad, singer, songwriter, actress, and humanitarian
Peter Diamandis, CEO of X PRIZE Foundation
Steven M. Wise, president of the Nonhuman Rights Project
Sir Ken Robinson, TED celebrity author and educator
Madison Stewart, underwater filmmaker and shark advocate
David Broza, Israeli superstar singer/songwriter and humanitarian performing the Healing Power of Music
Vik Muniz, Academy Award nominated artist and photographer
The abc* Foundation works to identify, replicate, and improve the most innovative global solutions to social and environmental challenges facing the Americas. Instead of staying within the traditional philanthropy, abc* chooses its portfolio of initiatives by identifying organizations who can have a tremendous impact in the Americas once they receive abc*'s support, financial assistance and data- driven planning.
"At abc* Foundation we believe that organizations have the greatest impact when everyone works together – from corporations to non-profits to individuals. That's why we are so excited about bringing together brilliant business, political, and media experts with grassroots leaders to identify and implement substantive solutions to some of the most pressing issues we face," said Emilio Azcárraga. "The compelling stories of these social entrepreneurs make an enormous difference and we are proud to host and support them to generate further social good, backed by our incredible partner Ashoka and Knight Foundation."
Check out the live stream of today's event's below!
© 2023 Latin Times. All rights reserved. Do not reproduce without permission.