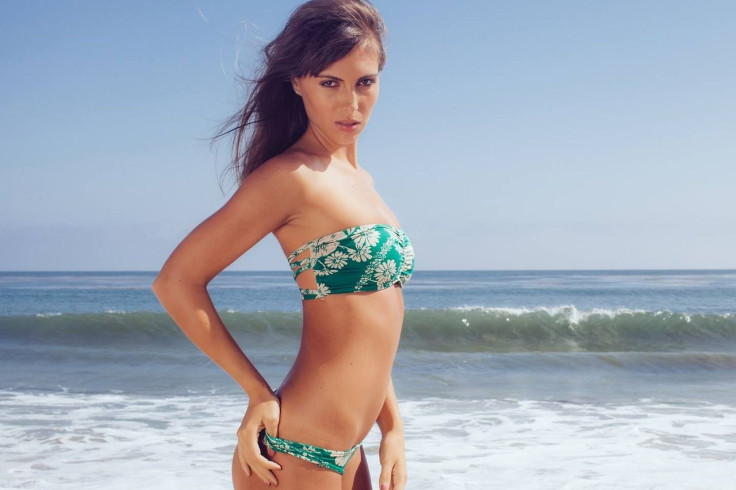 Need a new designer to get obsessed with? Well look no further because Carla Pallares is the celebrity stylist turned swim wear designer that you will want to make your best friend. Take it from me, we met at New York Fashion Week and I have been fawning over her website since. Carla is the proud founder and designer for YEMAYA swimwear, which she describes as a line of bathing suits that focuses on comfort and fit without losing it's fashionable and indulgent edge.
Carla's pieces are meticulously designed, and crafted by hand in Los Angeles, she is inspired by her Paraguayan and Spanish roots. Her website states that people who wear YEMAYA swimwear will fall in love with the suit, and it seems that Carla is in love with them too, even naming each new design after a female member of her large household. After our initial meeting at NYFW, Carla sat down with Latin Times and dished on how she got her start in the fashion world, her proudest moments as a designer and just how she is turning the fashion world upside down by making women feel sexy and comfortable in their own skin and her suits!
Latin Times: I love the name YEMAYA…how did you pick it? What does it mean for you and your brand?
Carla Pallares:YEMAYA means mother of the fishes, mermaid or simply a beautiful woman standing amidst the waves. She is the goddess of the ocean. I remember reading about her when I was younger and truly fell in love with her. YEMAYA is aligned with the power of creation flowing through all that is. She assists with remembering, reclaiming and activating our own innate creative power, realizing our true and natural ability to create and experience magnificence within our life. She signifies everything YEMAYA is about.
LT: What made you want to design swimwear?
CP: I chose to design swimwear because growing up in Florida and being an athlete, I was always in a swimsuit or in my athletic gear. I loved working with knits and just had a huge interest in making a more comfortable and fashionable bikini then what there was available.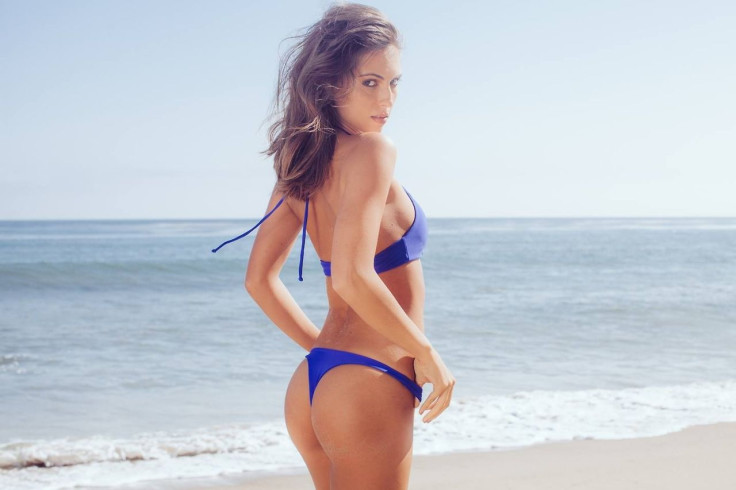 LT: How did you get your fashion start? What was your path to YEMAYA?
CP: Since I was a little girl, I was always into fashion. I would wake up early just so I could see my mom get dressed and put her make up on. I found it so cool, that I ended up picking out my own clothes and doing my own hair at a very young age. Even when I played competitive tennis, I always made sure I had the latest tennis dresses and gear for the court. I just knew I wanted my own line someday at a very young age. After graduating from Colorado State, I went to fashion school at the Art Institute of California Hollywood for Fashion Design and immediately designed for my friends but started as a celebrity fashion stylist. Years before at age 15, I started working at my hometown mall in retail selling shoes and clothes.
LT: What experiences define you as a designer? What is your most valued inspiration?
CP: I have always been a creative soul. At a very young age, I would design my own t-shirts and jewelry with things I already had in the house. People ask me all the time, what inspires me? EVERYTHING and EVERYONE inspires me. I do get a lot of my inspiration from my South American roots and my traveling but sometimes my dreams inspire me. I will wake up in the morning and draw what I saw in my dream the night before. I sketch an idea I have, I make the sample, do the patterns and then fit it on until the fit is perfectly how I like it by design as well as the fit.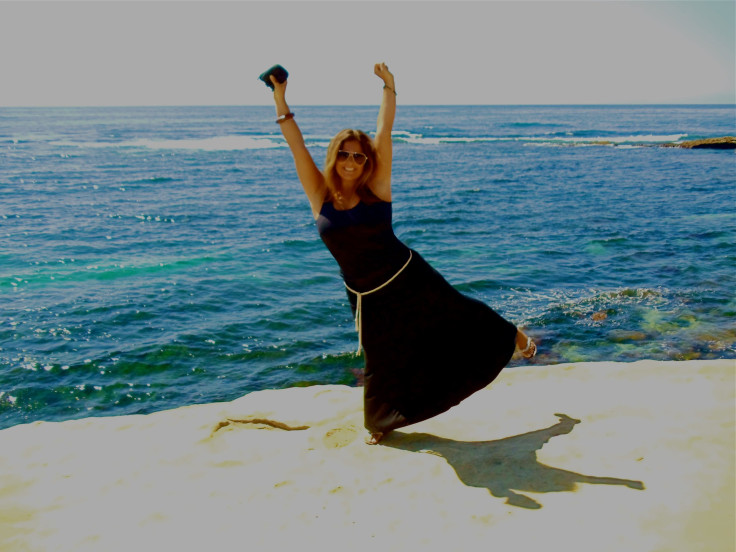 LT: When we met one the first things you told me was how much comfort is important to your style choices, which I am totally on board with! How much does the idea of comfort reflect in your YEMAYA swimwear line?
CP: One of the biggest reasons why I started YEMAYA was because of comfort. We all have this idea that if it's fashionable it's not comfortable. Before YEMAYA was created I just never felt comfortable in my suit so I wanted to create something that was fashionable but also super comfortable. I want women to feel good when they wear their swimsuit because comfort means confidence and confidence is sexy. And who doesn't want to feel sexy?
LT: This is a Latinos in the US piece, so we have to talk about your background! YEMAYA's website references your South American household, what does that mean to you?
CP: My family comes from Asuncion, Paraguay. Where I come from is a huge part of the person that I am. Spanish is my first language and I still speak Spanish with my parents. My family background is something very important to me and always will be. It's apart of me that will never go away and I look forward to raising my kids in that kind of loving atmosphere in the future.
LT: What is your favorite part of your work?
CP: I love being a swimwear designer! I love everything about it. I love designing and I love being a business owner. I have always wanted to have my own business and it's even better making something that women feel great in. I love the design, marketing, merchandising, and business side of it. It's my dream job and I am so blessed to be living my dream. It is a 24/7 job but I wouldn't have it any other way.
LT: "Feminism" is the new trendy topic, what does being a female and Latina mean to you?
CP: YEMAYA is all about making women feel comfortable and sexy in their own skin. I personally don't like to label myself. Yes, I am a Latina and a woman but there are other things that define me. However, I do love to support women in business especially Latina women in business but it's all about women loving themselves regardless of what you are.
LT: Now for some fun, what was the first piece of clothing you designed?
CP: The first piece of clothing I designed was an "a line" dress with lace detail. I still have it in my closet!
LT: What is your favorite piece in the YEMAYA line?
CP: I always get asked this answer and I always end up saying half of the line but I would have to say my favorite is LA MARIA. The one-piece hoodie is such a signature, I feel like every women, of any figure shape needs this suit. Not only can you use it at the beach or pool, but also you can use it for a luncheon or dress it up for nighttime. Just add a long skirt or high-waisted pant and your all set to go.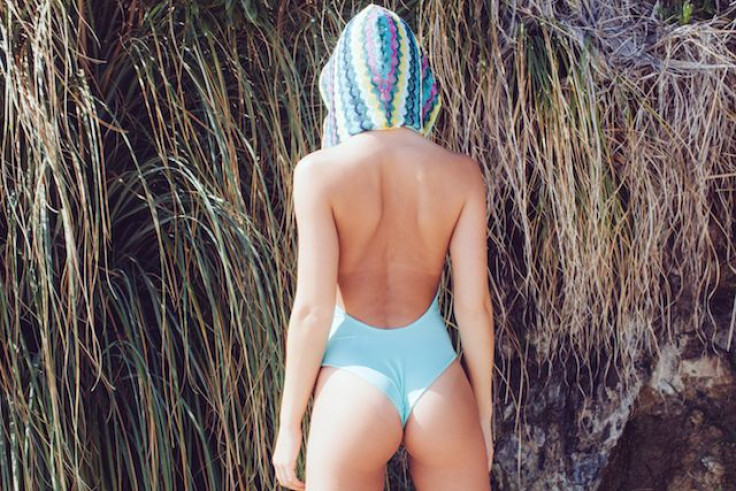 LT: What was your proudest moment as a designer?
CP: My proudest moment as a designer was when I saw one of my pieces on the runway of Miami Fashion Swim Week after only launching two months prior. It was picked out of hundreds of designs, and it was just an unreal feeling. But I would have to say getting emails from customers telling me how they love their suit and how amazing they feel. That's a pretty great feeling as well.
LT: What's in the future for you and YEMAYA?
CP: What's next for me?! I hope a lot! Hopefully getting YEMAYA into the international markets and seeing them on women all over the world!
Dying to see Carla's designs? Shop YEMAYA swimwear here and keep connected with Carla Pallares via Tumblr!
© 2023 Latin Times. All rights reserved. Do not reproduce without permission.