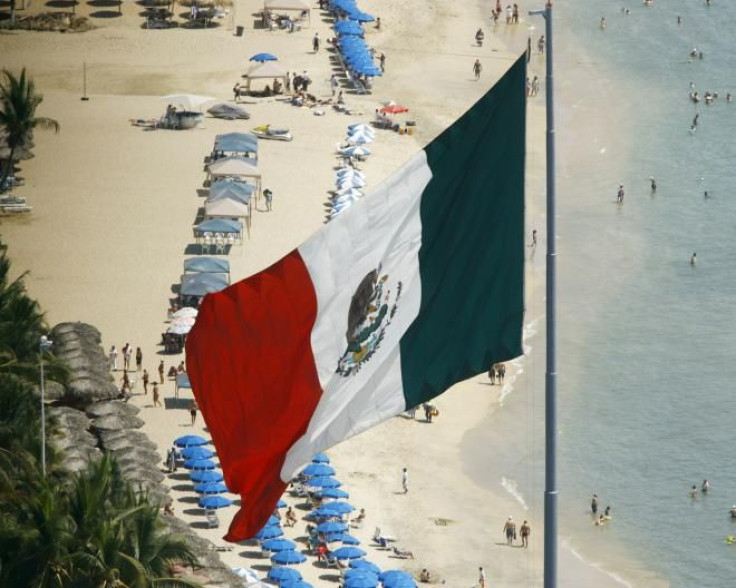 Six Spanish women visiting Acapulco were raped by masked gunmen who invaded their beachfront home. The assailants forced their way into the beachfront home and immediately tied up all the men inside the house. Some press reports Wednesday suggested a drug purchase could have played a role in Monday's rapes, but Marcos Juarez, the chief investigator for Guerrero state prosecutors, said there was no evidence of that. For many, the heinous attack highlights one of the biggest problems affecting Mexico's tourism industry: tourists scared away by tales of violence.
"We are really sorry about what happened with the Spanish tourists because ... it is something that affects Mexico's image," said Juan Carlos Gonzalez, tourism secretary of Quintana Roo, the Caribbean coast state where Cancun is located. "Apart from the illegal activities that occur between drug gangs, the idea that they would attack some tourist, that would hurt all the efforts we are making."
Rafael Gallego Nadal, president of the Spanish Confederation of Travel Agencies, said the vast majority of the 50,000 Spaniards who head to Mexico every year travel to the Caribbean coast and not to the Acapulco area, which has been beset by drug violence for decades.
"This was a terrible attack but it's not the first time that something bad has happened in that part of Mexico. We Spaniards go to the Mexican Riviera" in and around Cancun, he said. "For us, this is an incredibly safe zone."
Gallego said it's important for Mexican authorities to make arrests soon to prove that they can punish those responsible. Guerrero state Attorney General Martha Garzon, the state prosecutor, said there is strong evidence to lead police to those responsible. The only Mexican woman, the wife of one of the Spaniards, "was saved by the fact that she is Mexican."
"She says she identified herself to the [attackers] and asked not to be raped, and they told her that she had passed the test by being Mexican and they didn't touch her," Garzon told Radio Formula.
© 2023 Latin Times. All rights reserved. Do not reproduce without permission.