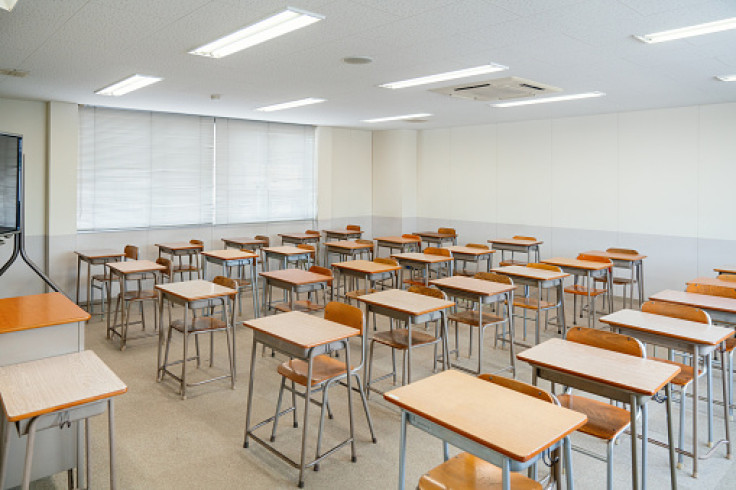 On Monday, the ACLU of Idaho published a report that accuses school districts in Canyon County of engaging in systematic discrimination against Latino students.
The report highlights how dress code policies disproportionately impact Latino students, putting their civil rights at risk.
According to the findings, schools failed to provide clear guidelines to parents and students regarding acceptable attire, thereby granting staff broad discretion to enforce bans on items they perceived as "gang-related."
ACLU legal fellow Erica Rodarte, the author of the report, explained that this leads to the over-disciplining of Latino students.
"Latino students have experienced a lot of racism and a lot of discrimination in Idaho," she said.
Beginning in September 2022, Rodarte initiated her research on this topic. She organized listening sessions early in the year, allowing Latino students and their parents to express their experiences in navigating the school system.
In addition to these sessions, Rodarte conducted formal interviews with community members and gathered relevant data provided by the schools.
"We started to see a pattern and a trend come up, especially in Canyon County of families telling us about experiences that they've had where their children have been either treated differently or unfairly or just right-out been discriminated against," she said.
According to the report, an analysis of data from 2013 to 2021 (excluding the 2019-2020 school year due to unavailable records) revealed that Latino students in Nampa and Caldwell District schools faced twice the rate of suspensions compared to their white peers.
This disparity in suspension rates was a significant finding outlined in the report.
The report further discovered that districts inappropriately relied on informal recommendations from the police to identify potential "gang" affiliations.
As a result, some schools-imposed restrictions on students, even those with no actual gang connections, from wearing clothing and accessories that are commonly associated with Latino cultural and religious heritage.
"Although the dress codes do not mention Latine students as their target, in practice, the districts are enforcing the dress codes in a way that targets mostly Latine students," Rodarte wrote in the report.
The Caldwell School District dress code says, "The wearing, using, carrying, or displaying any other gang clothing or attire, or style, jewelry, emblem, badge, symbol, sign, codes, tattoos, or other things or items which evidence membership or affiliation in any gang is prohibited on any school premises or at any school-sponsored activity at any time."
Latine is a gender-neutral expression employed to characterize individuals whose identity is closely associated with Latin-American culture.
Certain schools prohibit students from wearing specific colors such as red or blue due to the potential association with violent coastal street gangs.
Rodarte observed that many students wear red or blue, but only Hispanic and Latino students face disciplinary actions.
"You know, you take away the rosary, the gang is still going to exist," said Brenda Hernandez, a recent graduate of Caldwell High, Boise State Public Radio reported.
"I want to be able to wear something that, you know, shows that I have pride for my culture," she said, "that I'm proud of my roots, my ancestors, you know, being proud of [being] Mexican American, of being Chicana."
Rodarte said labeling something as being gang-related means students start getting excluded as early as middle school..
"It's a word [gang] that has a lot of weight; it has criminal legal significance," she added.
© 2023 Latin Times. All rights reserved. Do not reproduce without permission.