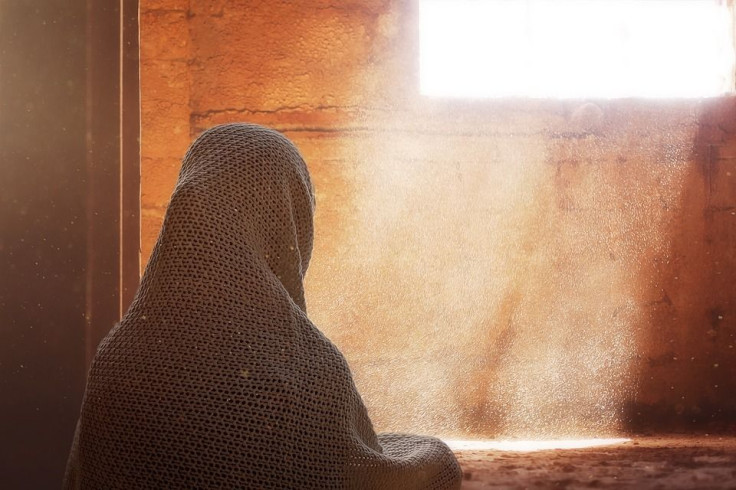 The supposedly color-masking Muslim progressive activist has been claiming her made-up "Arab and Latin" heritage for almost 20 years.
Raquel Evita Saraswati, a 39-year-old Hijab wearing woman who represented herself as a Muslim woman of color, came under fire after her mother admitted that she was truly "white."
Raquel Evita Saraswati, who was born Rachel Elizabeth Seidel, is the chief equity, inclusion and culture officer of an NGO, American Friends Service Committee.
Her mom Carole Perone has denied her claims about her heritage, saying the family is "white as driven snow."
"I call her Rachel. I don't know why she's doing what she's doing," Perone told the Intercept. "I'm as white as the driven snow and so is she."
"I'm German and British, and her father was Calabrese Italian. She's chosen to live a lie, and I find that very, very sad," Perone added.
Saraswati's childhood pictures were also shared by Perone. Saraswati's complexion is noticeably paler in the old photos than in more recent ones, which the mother requested not to be published.
Perone also published a picture of Saraswati's deceased biological father. Saraswati is white, according to a relative who requested to remain anonymous.
Raquel Evita Saraswati, 39, who was outed by The Intercept for pretending to be of Latin, South Asian, and Arab descent, said she wanted to do something to respect her Arab and Latin culture, when speaking to Boston in 2004 about her upcoming wedding.
"We want it to be something special, not about hype and not about media," she said.
"Y'all heard someone was named Raquel Evita Saraswati and believed it was a real? A hijabi named Saraswati who also happens to be a Latina? No alarm bells whatsoever?" a user tweeted.
"It is perfectly fine to be white! It is perfectly fine to be white & believe in equality. I know plenty of good people who do it every day. Stop this bullshit!" another user tweeted.
The activist, has been dubbed "the new Rachel Dolezal" online — a reference to the white woman who was exposed in 2015 as having lied about her race for years. She even ascended the ranks of the NAACP — posted a cryptic series of tweets on Saturday, calling the accusation an "attack," but later deleted them and made her account private, reports New York Post.
"I assure people that as soon as I am capable, I will provide answers to the recent discussion and attack on me. I understand all the reactions you're having. I am currently taking the time to get to where I can answer in a way that is most helpful and thorough," she wrote, adding in a later tweet that "more will come."
Oskar Pierre Castro, a human resources official who assisted in hiring Saraswati for her position as AFSC's diversity leadership, said he felt "conned" and "deceived" by the revelations.
Castro took her to be the "queer, Muslim, multiethnic lady" that she claimed to be.
The AFSC has received "documentation alleging that our Chief Equity, Inclusion, and Culture Officer, Raquel Saraswati, has been misrepresenting her identity," according to AFSC spokesperson Layne Mullett, who spoke to the Intercept.
Saraswati "stands by her identity. Raquel also assures us that she remains loyal to AFSC's mission, which we firmly believe," Mullett said.
"People are concerned," a member of AFSC's leadership told The Intercept, requesting anonymity to avoid retaliation. "There's a fear that she could be an agent, because she started her career right-wing. She was a token Muslim voice in that milieu. She never publicly apologized," reports Intercept.
"Imagine the trauma of people who confided in her, trusted her, and shared sensitive information about their work and about their lives, thinking that she's a fellow person of color," the AFSC leader said, referring to Saraswati. "And now all of a sudden, it's a white woman with a right-wing history. It's scary."
© 2023 Latin Times. All rights reserved. Do not reproduce without permission.