Adam Sandler doesn't mind making an "Avengers"-style "Sandlerverse" movie featuring the characters he has portrayed in films.
Sandler is set to star in Netflix comedy-horror flick "Hubie Halloween." The film revolves around Hubie Dubois, a weak-hearted deli worker based in Salem, Massachusetts whose job is to ensure that everyone gets to celebrate Halloween safely. As people in his town start to go missing, Hubie needs to step up to save the people.
Directed by Steven Brill and co-written by Sandler and "Saturday Night Live" alum Tim Herlihy, "Hubie Halloween" features familiar faces from Sandler's previous films, including Kevin James, Maya Rudolph, Rob Schneider, and more. He also revealed that Hubie Dubois is a direct nod to Bobby Boucher, his character from his 1998 film "The Waterboy."
Adam Sandler said some of the characters pay homage to their characters from his old films, including O'Doyle from "Billy Madison" and Hal from "Happy Gilmore." He also revealed that the involvement of these familiar characters in his upcoming film was planned. In fact, Sandler said he would love to create his own "Sandlerverse" featuring the coming together of his onscreen characters.
"I'd like that," he said. "I just got to get mentally ready for that. That'll probably happen in about maybe another 35 years, but we're gonna get to that," he added.
Adam Sandler is one of the biggest comedy stars of his generation. For the last 25 years, he has starred in a wide range of comedy films, which started with "Billy Madison." In 2014, he raked in big when he inked a $250-million four-picture deal with Netflix. His first film under the deal, "The Ridiculous 6," is one of the most watched original Netflix films ever, according to the giant streaming site. Netflix said their partnership with Adam Sandler has been so successful that they agreed to bankroll four more films starring the actor.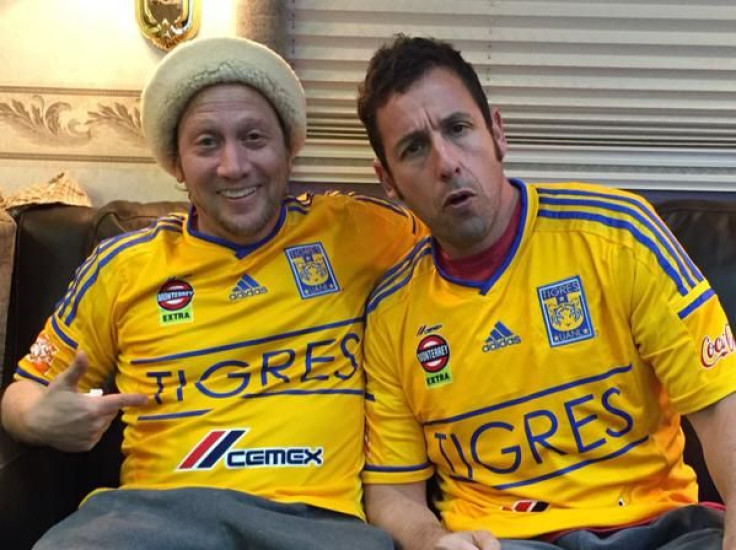 © 2023 Latin Times. All rights reserved. Do not reproduce without permission.