Critically-acclaimed English singer-songwriter Adele is in the works to reduce her working commitments as she makes her career "more about her music" following the postponement of live shows in Las Vegas and her exclusive new residency at The Colosseum at Caesars Palace Hotel.
According to industry sources, the London-born 33-year-old would "go back to basics" following a high-profile PR crusade to promote her latest album, "30" along with two TV specials.
The singer is believed to be working on reviving the type of engagements she fulfilled earlier in her career, which saw Adele agree to appear at the Brit Awards on Tuesday and Graham Norton's chat show on Friday.
Her decision was partly impacted by an incident with Australian DJ Matt Doran, who secured an interview with the Tottenham native only for Adele to find out that he did not do his research on the newly produced songs on the album, according to the Daily Mail.
"Adele loves the Brits. It's where she feels at home," the insider shared. "She used to be interviewed by The Face magazine who appreciated her work, then she ended up being interviewed by someone in Australia who hadn't even listened to her album."
"There have been times in the past six months when things got too big. There have been tensions within Team Adele," the source added. "One minute she was living life away from the limelight, the next she was being interviewed by Oprah Winfrey. Underneath all of the millions of pounds is a normal girl from Tottenham."
Adele's step back came after she reportedly spent the past week holed up at the home of her sports agent boyfriend Rich Paul amid scuttlebutt that spending time apart hugely strained it, The Sun noted.
Notably, the star faced international ire over a "tone deaf" Twitter post announcing she will be performing at the Brit Awards a month following the postponement of her Las Vegas residency, which came just 24 hours before the opening night. In that tweet, she noted that her beau, Rich, "sends his love" to her fans as well.
One netizen would respond to the post, saying, "What about all those people that have lost money because you canceled at the last minute. Where is their performance?"
"Hun probs not the best idea to brag about this when you and your team haven't refunded fans for Vegas," an outraged fan also commented per the Independent.
The Twitter backlash came amid speculations that Adele had pulled out of her live shows due to strains in her relationship with her boyfriend. The couple began dating when the "Hello" hitmaker was still working on "30."
They had been seeing less of each other following the singer's piling work commitments when she returned to the music scene and ended her six-year hiatus.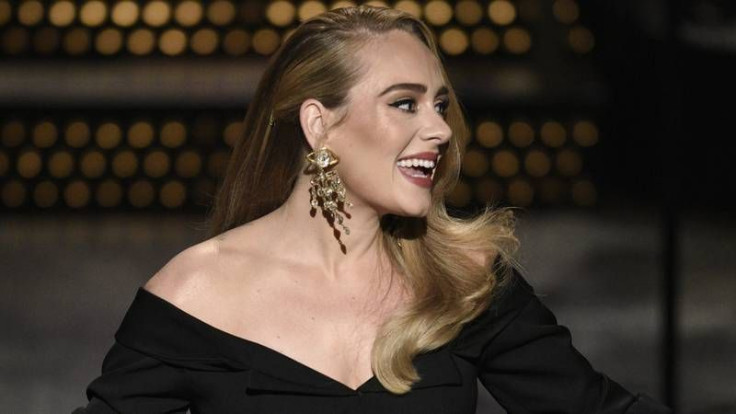 © 2023 Latin Times. All rights reserved. Do not reproduce without permission.