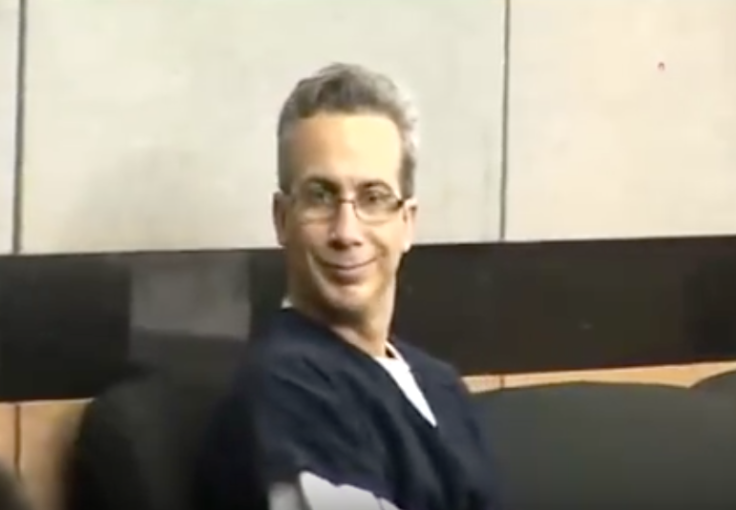 Adonis Losada, who used to play "Doña Concha" in Univision's "Sábado Gigante," was sentenced to 10 years in prison after a jury found him guilty of child pornography possession and activity in May 2014.
On Thursday, Losada faced the jury for the second time and admitted to use the Internet to engage in sexual acts with men, but denied he has ever been perverted enough to look for child pornography.
"No, sir. I don't like that," the former comedian assured the Judge on duty according to El Nuevo Herald. "To like that garbage. You would have to be a very sick person to like that," he continued.
Throughout the trial, the 52-year-old actor defended himself and denied all allegations against him. He even took the time to reminisce about his popular character, and how he was able to entertain Latino audiences around the world playing the role in the show for eight years.
If he were to be found guilty on all 51 counts of possession of child pornography, the former entertainer could spend the rest of his life in jail.
Local news report Miami-Dade authorities firmly believe in the actor's dark side and are trying to communicate that to the members of the jury with a number of exhibits.
Investigators revealed Losada entered chat room called "Baby Toddler Love" back in 2009, where pedophiles and child porn aficionados exchange illegal images and videos of toddlers.
"If he had told me he liked roaches and rats, I would've said me too," Losada said implying he didn't understand most of the English that was being spoken during the interrogation. "I have found people in the chat rooms that like making love to corpses."
However, Losada was taken aback when the DA Tom Haggerty presented him an image he had seen before, yet he denied he ever saw it. "I have no idea," he replied after Haggerty asked if the photo had appeared in the conversation "magically."
According to sources, various detectives were working under cover in the previously mentioned chat room to collect sufficient evidence to present to the jury on the day of the trial.
When Losada was arrested in 2014, Miami-Dade officers found thousands of pornographic images in his computer located at his personal home in Miami.
© 2023 Latin Times. All rights reserved. Do not reproduce without permission.