A convicted rapist was among the tens of thousands of Afghan nationals who successfully fled Kabul in an Ethiopian Airlines evacuation flight carried out by the U.S. and its allies.
Border officials have arrested felon Ghader Heydari, 47, on Aug. 26 after his flight touched down via Germany at Washington's Dulles International Airport. He had previously been deported from the U.S. in 2017, CBS News reported.
A day later, he was sent to the Caroline Detention Facility in Bowling Green, Virginia, south of Dulles Airport, the Immigration and Customs Enforcement (ICE) confirmed. Heydari will remain in ICE custody pending immigration proceedings.
In 2010, Heydari, who arrived in the U.S. as a refugee and was granted a green card in 2000, pleaded guilty to felony rape in Ada County, Idaho. He was hit with an 18-years jail term and spent more than five years behind bars before he was released in 2015 and deported to Afghanistan in 2017, according to the Daily Mail.
When Heydari arrived in the U.S. on the evacuation flight, immigration officials reportedly persuaded him to cancel his request to enter. He would, however, refuse to go back to the Taliban-controlled South Asian country.
It remains unclear how he managed to board the mercy flight because it was "unlikely" that he has a Special Immigrant Visa or refugee documentation.
Evacuees are screened against multiple government watchlists, vetted by the Department of Homeland Security, the Defense Department, the State Department, the National Counterterrorism Center, as well as various international intelligence partners.
According to Homeland Security Secretary Alejandro Mayorkas, Afghans who have been flagged on terror watch lists in transit countries cannot enter the U.S. pending further investigation.
"Our policy is not to board flights to the United States until they are cleared," he said.
Mayorkas also told the media on Friday that their resources are already being stretched thin, with DHS having taken responsibility for evacuating and welcoming vulnerable Afghans to the U.S. while also in charge of enforcing the U.S.-Mexico border, Axios noted.
Meanwhile, a senior administration said Heydari's rape conviction wouldn't have been enough for officials to boot him out of the flight due to the extreme nature of the humanitarian crisis in Afghanistan.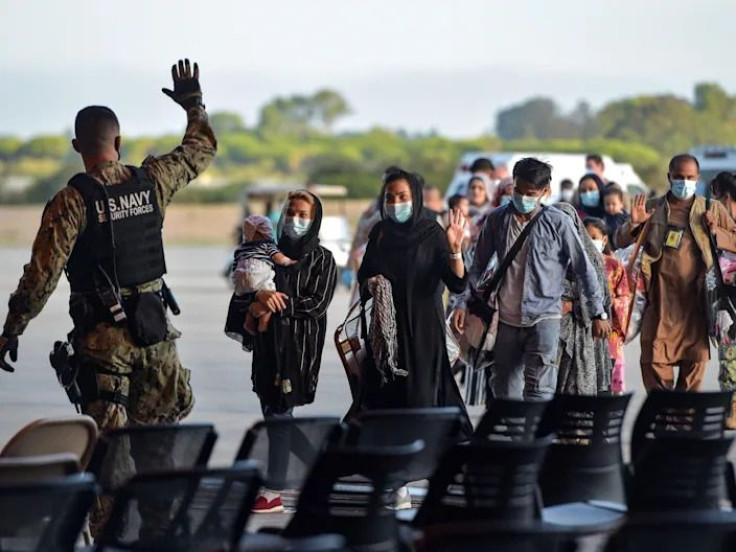 © 2023 Latin Times. All rights reserved. Do not reproduce without permission.