Even though the Taliban have ousted the Afghan government, people of the war-torn nation may not go down without a fight. Since the group began assuming power over the nation over the weekend, protests have been noted all week. During some of the protests, witnesses noted that shootings and stampedes caused casualties.
As thousands of people flocked to the Kabul airport in a bid to flee from the nation, many decided to take a stance. Protesters wielding the flag of Afghanistan took to the streets over the week in many parts of the country. The Taliban have been swift to try and scatter the protestors leading to few reported deaths.
In the city of Asadabad, in the eastern province of Kunar, as well as in Kabul, men and women were seen taking part in the rally on Thursday, Aug. 19. Marking the day that Afghanistan gained independence from the British colonizers, the protestors waved the Afghan flag. They chanted slogans like "Our flag, our identity" and "God is greatest", Reuters reported.
The peaceful march, however, was met with violent suppression by the Taliban. According to witnesses, the Taliban opened fire during the protests. Several people were reportedly killed during the incident. The exact numbers of casualties are unclear. Witnesses claim that while some protesters were shot, others died in the stampede that followed.
The death toll caused by the Taliban takeover remains unaccounted for. Several people have died trying to board flights out of the country. A Parachute Regiment officer from the United Kingdom told The Sun how they witnessed children being tossed over barbed-wire fences. He stated that the women were being beaten by the Taliban. As a last resort, they tried to get their children into the hands of the foreign armed forces for protection. The officer claims that they witnessed some of the babies falling into the barbed wire.
Resistance against the Taliban has started organizing. Vice President Amrullah Saleh declared himself the President after Ashraf Ghani fled the country. National Resistance Front of Afghanistan's leader Ahmad Massoud has called for western support, the Washington Post reported.
Afghan forces trained by the British Special Air Service (SAS) appear to be regrouping. Panjshir Valley, the only province of the country which has not been taken over by the Taliban, has become the resistance stronghold. Those willing to fight against the Taliban have been urged to make their way to Panjshir Valley.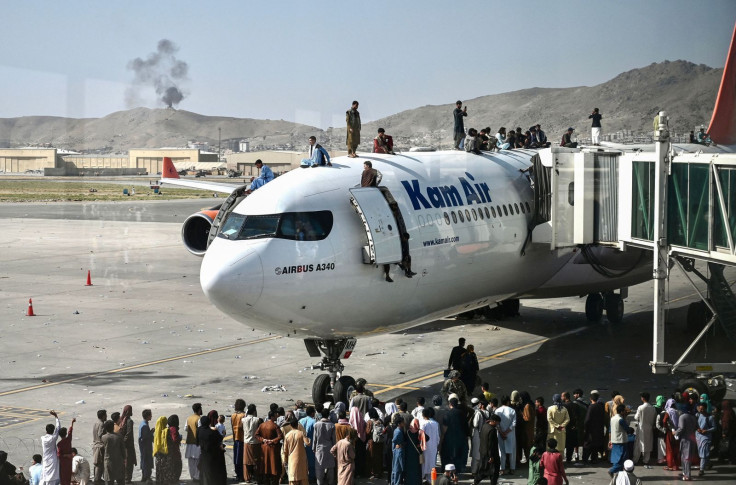 © 2023 Latin Times. All rights reserved. Do not reproduce without permission.