Frustration and anger over the Taliban takeover of Afghanistan have been directed at the President of the United States (POTUS) Joe Biden. His withdrawal plan from the war-torn country has been questioned by members of both Republican and Democratic parties. While he tried to blame the Afghan army and government for allowing the takeover, his government has been blamed for mishandling the evacuation process.
US officials claim that the Biden administration was too slow in reacting to the deteriorating situation in Afghanistan. Even as the Taliban forces advanced on Kabul, US diplomats were sent to the country in regular rotation as late as last Tuesday.
Speaking to Reuters, several officials shared how unprepared the administration was to handle the evacuations. There had been sufficient time for the evacuation of US diplomats and Afghan people who worked with the US. Yet, they were told to return to their homes instead of being evacuated before the Taliban forces reached the capital.
On Sunday, Aug. 15 as the Taliban took over the country, the US government asked embassy employees to stay at home or at a safe location. They were told not to come to the airport as the US military was forced to open fire. Five people were reported dead at the Kabul airport. Republican Senator Lindsey Graham shared her skepticism of the evacuation plan. Graham claimed that Biden's evacuation plan may leave behind thousands of Afghans who worked with the US embassy. They could be slaughtered by the Taliban forces for their connection with the US.
During his address to the nation on Monday, Aug. 16, Biden claimed that pulling out the troops from Afghanistan was necessary. He claimed that after nearly 20 years of helping the Afghan forces and government the US presence was no longer needed. He blamed the Afghan government and army for not wanting to defend its people, CNBC reported.
Speaking about the horrific scenes coming from the country, Biden accepted that it was painful to witness. He assured the nation that the sacrifice of the US troops in the past 19 years has not been a failure. He stated that he was ready to accept the criticism that came with the withdrawal of the troops.
Former President Donald Trump not only criticized Biden; he demanded his resignation. Trump not only blamed the POTUS, he even reignited the voter fraud claim.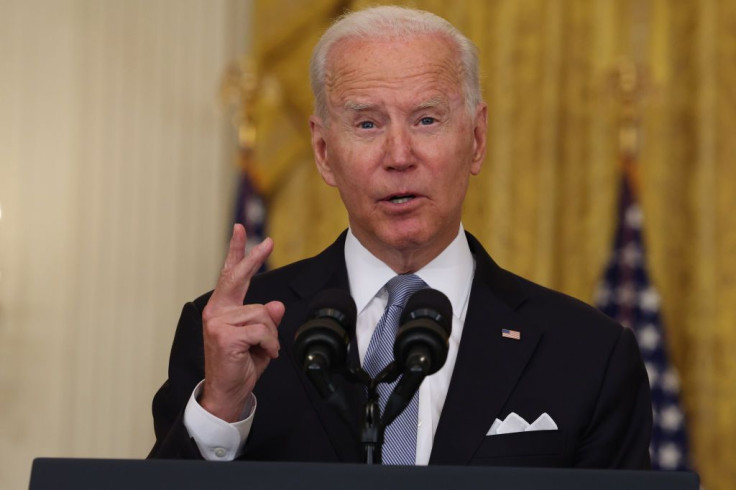 © 2023 Latin Times. All rights reserved. Do not reproduce without permission.