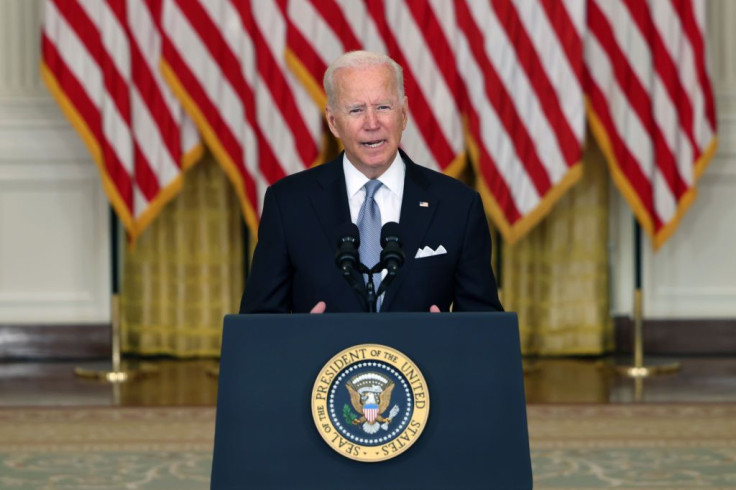 US President Joe Biden defended his decision to bring home US troops before pointing the finger at Afghan leaders for their failure to keep their country from falling into the hands of the Taliban. In a speech he delivered at the White House on Monday, Biden said he stands "squarely" behind the US exit despite growing criticism.
According to CNN, Biden said they did not expect the fall of the Afghan government so soon. He cited how the events that unfolded happened more quickly than they had anticipated and insisted that ending the 20-year war was the right decision. "I stand squarely behind my decision. After 20 years, I've learned the hard way that there was never a good time to withdraw US forces," Biden added.
While his top aides had been publicly admitting they were caught off guard at the swift collapse of the Afghan military, Biden asserted that the US mission in Afghanistan was "never supposed to be nation building". He then blamed the Afghan government and its leaders for its rapid disintegration and former US president Donald Trump who made a deal with the Taliban to withdraw American troops by May 1, 2021.
The speech was the first time the president had spoken publicly about the ensuing chaos in Afghanistan. He was forced to return to the White House from Camp David as hostile headlines aimed at his absence from Washington while Americans were being evacuated from Kabul airport.
Biden pointed out that the US national interest in Afghanistan has always been "preventing a terrorist attack on American home land" adding that the mission had already been met. He blamed the American-trained Afghanistan armed forces for not standing up to the Taliban's quick offensive, laying waste the efforts US troops have made over two decades to help toss out the Taliban and lead them towards building a democratic government.
He also said that he had spoken frankly with the former Afghan President Ashraf Ghani and former CEO of the country Abdullah Abdulla earlier this summer, but they were not open to taking the US' suggestions. "We talked about how Afghanistan should prepare to fight their civil wars after the US military departed, to clean up the corruption in government, so the government could function for the Afghan people."
Biden said he has had extensive talks with Afghan leaders urging them to engage in diplomacy and seek political settlement with the Taliban but his advice was "flatly refused".
The US is preparing for the evacuation of thousands of Afghan applicants for special immigration visas (SIVs) who stand the risk of retaliation from Taliban insurgents for having worked for the US government
The White House said Biden had authorized the release of up to $500 million from an emergency fund to meet "unexpected urgent" refugee needs that would stem from the situation in Afghanistan.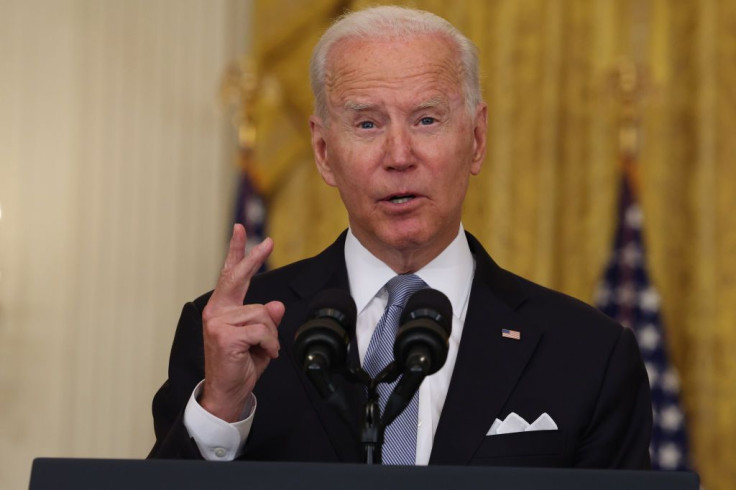 © 2023 Latin Times. All rights reserved. Do not reproduce without permission.