Many Twitter users are not happy about the tech company, which has banned former US President Donald Trump, allowing Taliban spokesmen to share updates of their takeover of Afghanistan.
Taliban spokesman Zabihullah Mujahid, whose has about 287,000 followers on Twitter, often posts updates on the Taliban's seizure of Afghanistan, saying that the overthrow has been mostly peaceful. A tweet from Mujahid, which might be an alias, showed a video of people of Afghanistan in Kabul. It was accompanied by a caption that said that Taliban militants have been deployed to several parts of Kabul, reported Washington Examiner.
Another Taliban spokesman, Qari Yousef Ahmadi, regularly tweets updates in Pashto. According to his most recent tweet, Kandahar's airport came under Taliban control on Monday.
A spokesperson for Twitter did not specifically mention the Taliban spokesmen or Trump, but said that they are "proactively removing content that violates our policies."
Trump has not been allowed to tweet since the Capitol riot on Jan. 6. His spokeswoman Liz Harrington said that the former president is confident about winning in court over it. "Big Tech gives a platform to America's enemies and all who hate our freedoms, yet banned the highest vote-getting incumbent president in history, President Trump, and deplatforms, censors, and shadow-bans his tens of millions of supporters," she added.
Representative Claudia Tenney, a New York Republican, slammed Twitter saying that the Taliban spokesman has an account on the platform without any problem while Trump is banned from it. She also shared that some of her Congressional colleagues are regularly suspended from the service. She thinks that something is wrong here.
Representative Madison Cawthorn, a North Carolina Republican, is also not too thrilled about Trump being censored while the Taliban is allowed to tweet.
Meanwhile, US National Security Adviser Jake Sullivan said that President Joe Biden is not interested in entering a "third decade of conflict" in Afghanistan and believed it was time for the Afghan army to defend their nation two decades after a lot of money was spent on the investment and training by the US, according to Daily Mail.
Former Secretary of State Mike Pompeo, on the other hand, slammed the Biden administration as it "failed" in its withdrawal from Afghanistan while the Taliban is in the process of retaking control of the country, reported Fox News. Pompeo, who served in the Trump administration, even said that the US Military should intervene to take Kabul back from Taliban control.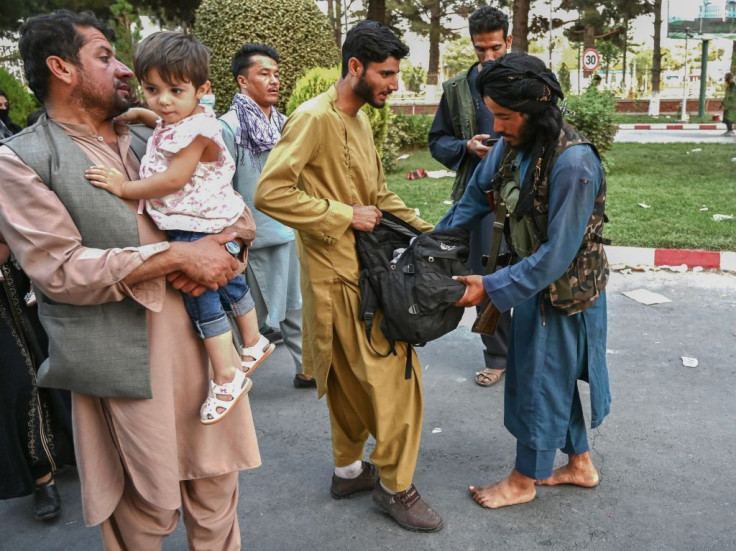 © 2023 Latin Times. All rights reserved. Do not reproduce without permission.