President Donald Trump has been doggedly refusing to wear a mask, consistently downplaying the coronavirus pandemic since it began, claiming that it will disappear on its own, and dropping pointless (and dangerous) ideas to combat the crisis. But he has suddenly changed his tone.
Not only has he started wearing masks while in public but also started advising the U.S. population to adhere to the regulations in place to slow down the pandemic.
The coronavirus pandemic has claimed more than 141,400 lives in the U.S., which also has at least 3,875,700 confirmed COVID-19 cases. In his first COVID-19 briefing since April 2020, Donald Trump warned the Americans on July 21 about the deadly pandemic, seconding what the CDC and Dr. Anthony Fauci have been saying for months.
"It will probably, unfortunately, get worse before it gets better," Trump said."[That's] something I don't like saying about things, but that's the way it is. That's what we have."
Trump and his administration have been criticized, time and again, for their slow response to tackle the pandemic and their continued casual treatment of the same. When asked if he is ready to accept that he and his administration are responsible for the high number of COVID-19 cases and deaths in the U.S., Trump said: "I think we're all responsible."
He also appeared to have changed his opinions on a number of virus-related matters, for instance, Trump now touts wearing face masks as "a good thing"-- a statement which is the stark opposite of his previous derision about masks. He had even made fun of Joe Biden as he appeared in public wearing a mask.
But in this recent press conference, Trump went ahead and pulled a mask out of his pocket, telling reporters that he carries one with him and advised Americans to do the same.
"Get a mask," Trump said. "Whether you like the mask or not, they have an impact. They will have an effect and we need everything we can get."
Interestingly, this coronavirus press conference lasted only about half an hour and ended rather peacefully compared to all the prior briefings where Trump ended up dropping false coronavirus remedies and arguing with reporters.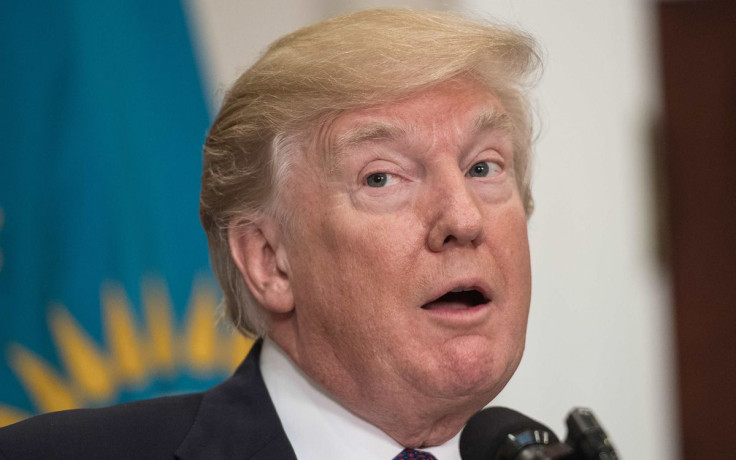 © 2023 Latin Times. All rights reserved. Do not reproduce without permission.