A woman charged with the murder of her husband in 2019 stabbed her own vagina after the killing to claim that she shot her husband dead for self-defense. Prosecutors revealed on Thursday that the 66-year-old suspect was arrested this week following a year-long probe into the case.
In a news release, police said the arrest of Alabama-based Linda Doyle came after a Baldwin County grand jury returned an indictment against her. Prosecutors established that Doyle was lying when she claimed that she killed her husband, James Doyle, after the latter had attacked her during a spat over sexual demands. The killing took place on July 30, 2019 in Foley, Alabama, about 40 miles southeast of Mobile.
According to defense attorney John Furman, Doyle shot and killed her husband in an attempt to defend herself from sexual assault. "She was attacked, stabbed multiple times in the vagina with a butcher knife, managed to get out of bed, retrieve a pistol that was in the home for self-defense, and then managed to shoot and kill her assailant, which was her husband," said Furman.
Doyle reportedly dialed 911 on the evening of the victim's death, saying she had been in a violent fight with her husband. When the emergency responders arrived, they found both Doyle and her husband sprawled on the floor of their own home. James was pronounced dead shortly afterwards while Doyle was airlifted to University Hospital to receive treatment for her stab wounds.
Prosecutors, however, found the stabbing a "wild attempt" for Doyle to avoid indictment. Following a year of investigation, police discovered that the stabs in Doyle's vagina were not inflicted by James Doyle. "Based on the evidence that has been recovered at this time, we don't believe that Mr. Doyle inflicted those," said assistant district attorney Patrick Doggett.
Investigators also said Doyle had contacted the police about other alleged incidents of domestic abuse before shooting her husband, although it remains unclear if her reports were made-up or not.
Linda Doyle is being held in jail in lieu of $100,000 bond. The conditions of her bail state that she should wear a GPS ankle monitor and stay within Alabama if she can make that amount.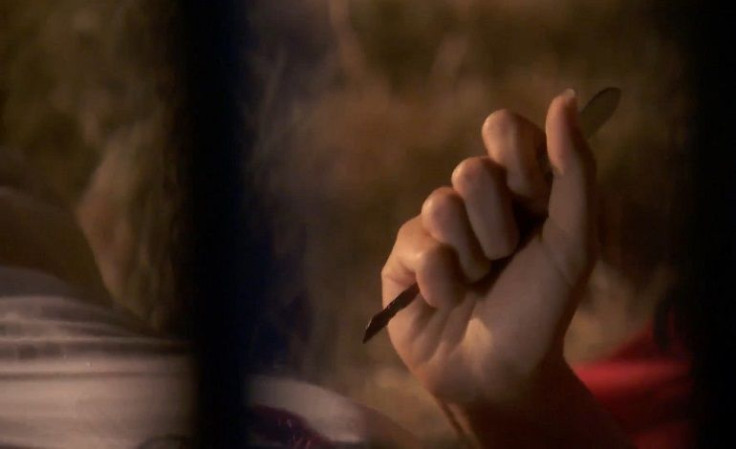 © 2023 Latin Times. All rights reserved. Do not reproduce without permission.