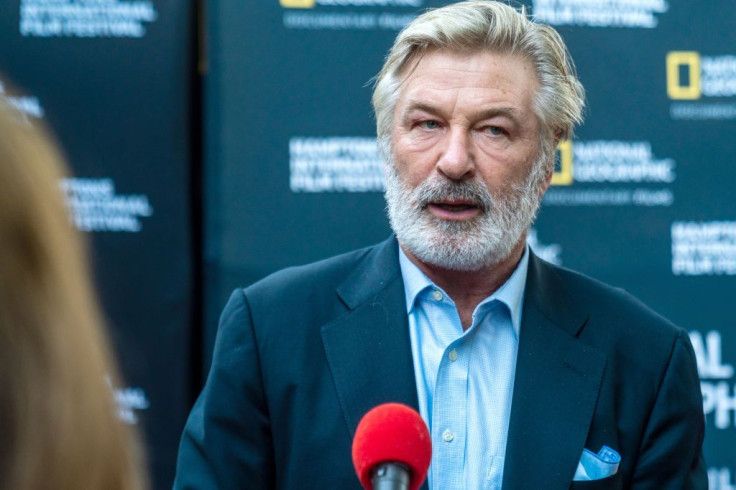 Actor Alec Baldwin will be charged with involuntary manslaughter after cinematographer Halyna Hutchins was shot and killed on a film set in 2021.
Actor Alec Baldwin was rehearsing a scene for the Western film "Rust" and was practicing using a Colt .45 revolver at a ranch near Sante Fe, New Mexico in Oct. 2021 when he shot and killed Halyna Hutchins, 42, who was working as a cinematographer on the film. Joel Souza, the director of the film, was also injured in the shooting, Fox News reported.
Baldwin and armorer Hannah Gutierrez-Reed will each be charged with two counts of involuntary manslaughter for the shooting. Santa Fe First Judicial District Attorney Mary Carmack-Altwies and special prosecutor Andrea Reeb announced their decision on Thursday, Jan. 19 morning.
"After a thorough review of the evidence and the laws of the state of New Mexico, I have determined that there is sufficient evidence to file criminal charges against Alec Baldwin and other members of the 'Rust' film crew," Carmack-Altwies said in a statement. "On my watch, no one is above the law, and everyone deserves justice."
Baldwin and Gutierrez-Reed face up to 18 months in jail and a $5,000 (£4,040) fine if convicted. They will be tried by a jury, BBC reported.
Meanwhile, the film's assistant director David Halls entered a guilty plea to a misdemeanor charge of the negligent use of a deadly weapon and will spend six months serving probation.
Meanwhile, Baldwin's lawyer, Luke Nikas, called the decision "a terrible miscarriage of justice".
"This decision distorts Halyna Hutchins' tragic death and represents a terrible miscarriage of justice. Mr. Baldwin had no reason to believe there was a live bullet in the gun -- or anywhere on the movie set. He relied on the professionals with whom he worked, who assured him the gun did not have live rounds. We will fight these charges, and we will win," Baldwin's lawyer, Luke Nikas, wrote in a statement.
An initial investigation into the incident found there was "a degree of neglect." Producers of the film were fined more than $136,000 by the New Mexico Environment Department for failing to enforce safety protocols.
However, the film's production company, Rust Movie Productions, argued that they were not responsible for supervising the film set, "much less for supervising specific protocols such as the maintenance and loading of weapons."
Baldwin stated that the gun had misfired and added that he did not pull the trigger and was not aware that it was loaded.
"I don't know what happened on that set. I don't know how that bullet arrived in that gun. I don't know," he said.
Baldwin has also filed a lawsuit against several people involved with the film, including Ms. Gutierrez Reed and Mr. Halls, alleging that they both failed to check the gun carefully before handing it over to him.
© 2023 Latin Times. All rights reserved. Do not reproduce without permission.