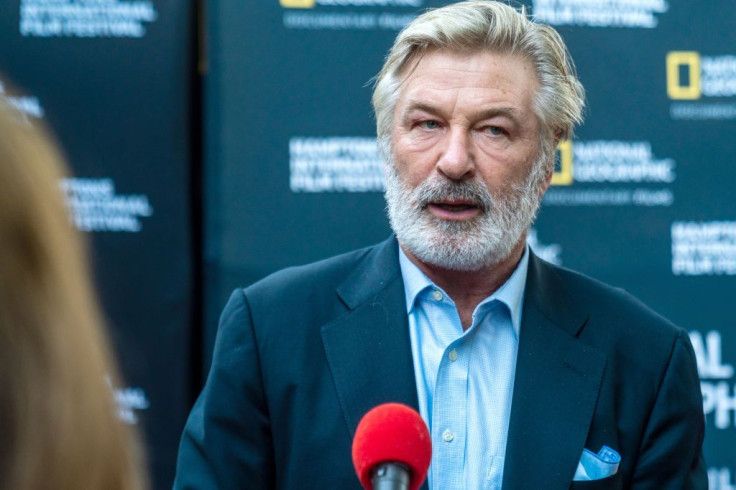 A prop gun that was accidentally discharged by actor Alec Baldwin during a film shoot Thursday, has fatally injured cinematographer Halyna Hutchins. The film's writer-director Joel Souza was also struck during the tragic incident on the film set at the Bonanza Creek Ranch in Santa Fe, New Mexico.
According to the New York Post, Baldwin was using the prop gun during a scene of the movie "Rust," which somehow discharged a number of what seemed to be shrapnel projectiles at the film's crew members. It is not clear how the prop gun had caused such injuries as investigations are ongoing to determine if the prop firearm was loaded with real bullets or if the gunpowder contained debris that caused projectiles to fire from its barrel.
The Santa Fe Sheriff's Office reported that officers responded to the movie set at around 1.50 pm after a 911 call lodged to the film location indicated someone had been shot.
A spokesperson from the film production company told reporters, "There was an accident today on the New Mexico set of 'Rust' involving the misfire of a prop gun with blanks."
The Santa Fe Sheriff's Office spokesman Juan Rios said in a statement that detectives are investigating how and what type of projectile was discharged from the prop gun when it was supposedly loaded with blanks.
The 68-year-old Baldwin was seen in tears at the sheriff's office while on his cell phone awaiting to be questioned by investigators. Police said no criminal charges have been filed but a criminal investigation is underway to determine the circumstances that led to the accident.
Hutchins, 42, was airlifted to University of New Mexico Hospital in Albuquerque where she later died from the fatal gunshot. Souza was brought to Christus St. Vincent Regional Medical Center in Santa Fe and was treated for his injuries. Baldwin was unhurt in the incident.
The location of the upcoming Western movie being filmed has been put on lockdown and its production halted following the accident. Filming for the movie was scheduled to continue into early November and while things are still up in the air pending investigations, the production company's statement said there are no indications that there was any criminal activity surrounding the incident.