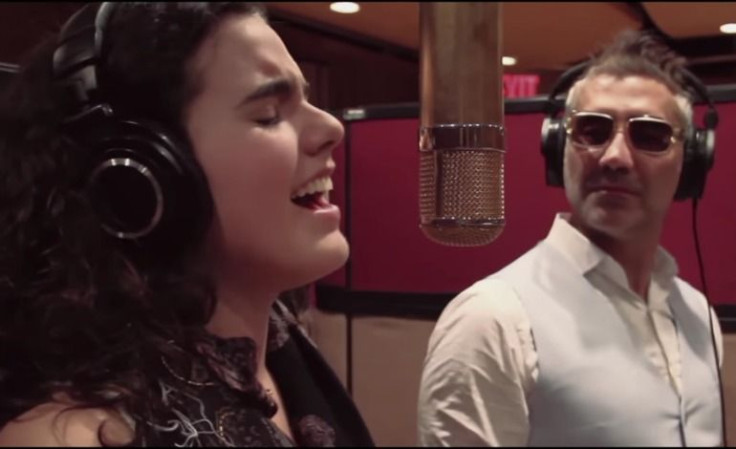 Camila Fernández first stepped into the spotlight after her first public performance singing "Hoy Tengo Ganas De Ti" with her father Alejandro Fernández in 2014. Since, the 18-year-old songstress has caught music lover's attention and even signed a record contract with Universal Music and Infinity. Following a successful 2015, Camila is ready to embark new projects in 2016. First off her list is being part of a compilation album with other renowned talents.
In celebration of a new studio production called "We Love Disney Latino," Cami and her father cover the all-time Disney classic song "Circle of Life" from the "Lion King" movie. Their new version "El Ciclo Sin Fin," which is interpreted in Spanish, is one of the 20 featured Spanish-language tracks in the upcoming compilation project by Disney.
This isn't the first time that Camila, a student at Berklee College of Music, performs with her dad. However, this is the first time they formally record a song together. Check it out below!
© 2023 Latin Times. All rights reserved. Do not reproduce without permission.