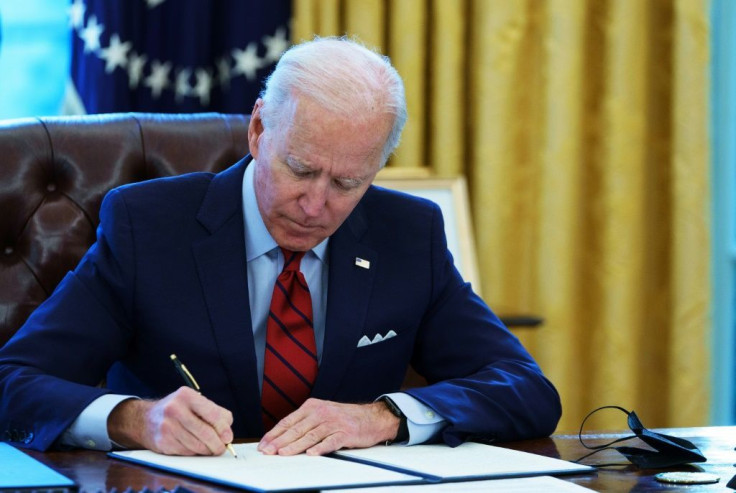 Over the weekend, representative Alexandria Ocasio-Cortez, 33, endorsed President Joe Biden's 2024 bid for re-election, angering some of her fellow progressives.
During an interview with the liberal podcast "Pod Save America" the New York lawmaker was asked if she would be supporting the President or one of the two challengers -- Robert Kennedy Jr. and Marianne Williamson -- for the Democratic presidential nomination in 2024.
The Democratic socialist said that she thinks that Biden has done "quite well given the limitations that we have."
She noted that "given that field" of candidates, she would support Biden's re-election bid. She thinks that there are "ebbs and flows, as there are in any presidency."
Praising Biden, Ocasio-Cortez said that there are areas that she thinks were quite strong. One was when Biden came right out of the gate with the "American Rescue Plan" and then there was the Inflation Reduction Act that according to her, was a "massive step in terms of our climate agenda."
She acknowledged that there are also areas that she thinks could have "gone better" in the Biden presidency so far.
But she blamed problems on "major structural issues" that "start with the Democrat-controlled United States Senate."
According to New York Post, her comments left leftists shocked. Some said that they felt betrayed by the lawmaker, who previously was a Bernie Sanders supporter and one of the most liberal members of Congress.
Briahna Joy Gray, former Sanders campaign press secretary, said that the "Squad" leader "endorsing Joe Biden now is a betrayal of progressive interests."
Gray tweeted that it was true for Sanders' endorsement and it's true of AOC. She noted that most "Democrats don't want Biden to run," and that Sanders and AOC are "tragically out of step w/ the movement and the moment."
She noted that Ocasio-Cortez once said that in a "normal country, she and Biden wouldn't be in the same party." Gray added that maybe that was "once true, but not anymore."
Gray's reaction seemed to resonate with some in the Democratic party. They reportedly agreed with the former corporate attorney.
One reportedly said that the Squad are careerist, and "more interested in securing their congressional sinecures for life, rather than taking on the establishment they were elected to fight." He called Biden "bad news," and that the President has been "an absolute disaster for the U.S."
© 2023 Latin Times. All rights reserved. Do not reproduce without permission.