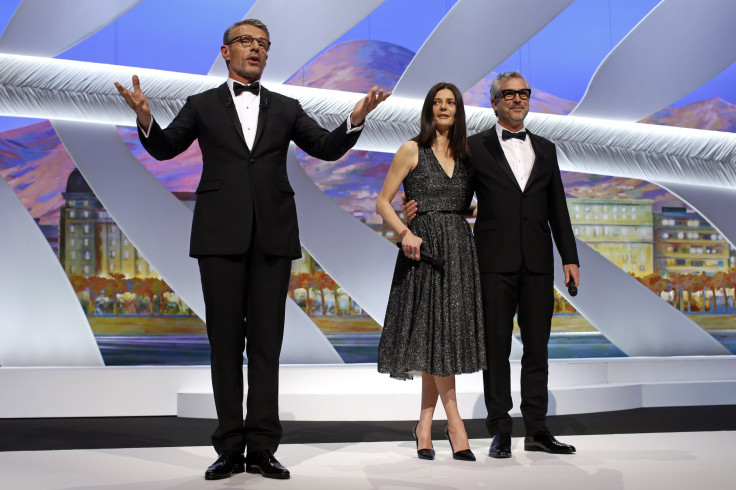 Mexican director Alfonso Cuarón was one of the hosts responsible for the opening of the 67th International Cannes Film Festival, announced today by surprise. Alfonso Cuarón was joined in opening the event by French actress Chiara Mastroianni, daughter of Marcello Mastroianni Italian actor , whose picture is the poster of Cannes this year. Nicole Kidman, whose film 'Grace of Monaco' was shown at the event, was also in attendance to open the festival.
Alfonso Cuarón, who won the Oscar this year for best director for "Gravity, " has participated several times in the Cannes Film Festival , and in 2008 was a member of the jury of the official selection of the festival that selects the winning film of the Palme d'Or. This is year Mexican actor Gael García Bernal was invited to join the jury. Next week Cuarón's son , Jonas Cuaron, will participate in the festival with a short film entitled "Aningaaq" which will be shown out of competition.
The gala was hosted by French actor Lambert Wilson and broadcast in France by a private TV channel. After the ceremony the movie "Grace of Monaco," starring Nicole Kidman was screened . Last year the charge of inaugurating the festival was given to American actor Leonardo DiCaprio. This year 18 films are competing for the top prize, including Latin American, "Wild Tales" by Argentine Damian Szifrón, along with productions by Ken Loach, the Dardenne brothers, Mike Leigh and Michel Hazanavicius, who returns to where "The Artist" became a sensation.
© 2023 Latin Times. All rights reserved. Do not reproduce without permission.