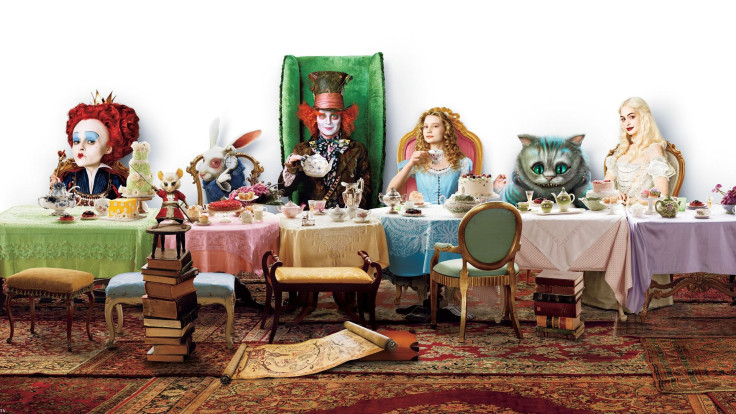 It's actually happening! After years of speculation, "Alice in Wonderland: Through the Looking Glass" is officially in production. And while fans of Lewis Carroll's classic tale are thrilled, the best news is yet to come. After the release of "Alice in Wonderland" in 2010, film fans and lovers of the whimsical childhood novel have been dying to see the rest of the story unfold, and now 4 years later there are finally official signs of life for the highly anticipated sequel. "Alice In Wonderland: Through The Looking Glass" has begun production and started principal photography.
Even better then production is the release of the casting list, which reveals that while Tim Burton will not be returning to the project to direct, most of his team will. But don't count Burton totally out of this project. While James Bobin, who is best known for his work with the most recent "Muppets" franchise, will be directing, Burton will still be involved. Burton is set to return to the sequel as a producer.
Surviving the sequel curse, this film will reunite many of the "Alice in Wonderland" cast mates, with Johnny Depp reprises his role as the Mad Hatter, Mia Wasikowska as Alice, Helena Bonham Carter as the Red Queen and Anne Hathaway as the White Queen. In addition to these returning characters, many voice actors will once again reprise their roles as the creatures and critters of Wonderland. Returning in in voice form, are Stephen Fry as the Cheshire Cat, Alan Rickman as the Blue Caterpillar, Timothy Spall as Bayard, and Michael Sheen as the White Rabbit.
In addition to the return of the cast, most of the "Alice in Wonderland" crew will be involved in the second go around. Three-time Oscar winning costume designer, Collen Atwood will be looking for another Oscar after her success with "Alice in Wonderland" which earned her one of the prestigious awards. Joining Atwood, is award-winning composer Danny Elfman, and five-time Oscar-winning VFX supervisor Ken Ralston who won a Satellite Award for best visual effects for "Alice In Wonderland."
While most of cast and crew is returning, there is set to be some new faces in "Alice in Wonderland: Through the Looking Glass." Rhys Ifans will be playing the Mad Hatter's father, so fans should anticipate some hilariously uncomfortable scenes between him and Depp, who shines as the bizarrely charismatic Hatter. Additionally, comedian and former "Borat," Sacha Boren Cohen will be leaving his personalities behind to portray Time. Director James Bobin worked as a writer on the now infamous "Da Ali G Show" in the early 2000's.
© 2023 Latin Times. All rights reserved. Do not reproduce without permission.