After a mysterious creature emerged on a beach, a TikTok conspiracy theorist said that he had discovered an underwater base used by aliens.
In one of Brian Daniel's new videos, he has shared a theory regarding the extra-terrestrial (ET) life, according to LADBible. He said that he spotted a real-life alien being dealt with by government officials after it was found on a beach.
Daniel said in the video, "I decided to investigate the origin of the alien and I stumbled across what looks like an underwater alien base."
He even posted photos of the base, and told his followers to spot the circular structure underwater with an opening right in the middle. He added in the footage, "When viewed from land, we can see what looks like a UFO above the alien base." Daniel shared that when you take a closer look at the base, you can notice that there is a 27-feet opening in the centre. Then he asked his followers if this is the place where unidentified flying objects (UFOs) go to hide from humans.
His so-called investigation was recently a topic of discussion on the History channel's "Ancient Aliens." It looks at "the most credible alien evidence" on our planet. A commentator on the show reportedly said that the (UFOs) are often spotted in the ocean and the sky.
Meanwhile, Daniel has claimed that government officials have been keeping an eye on him because he is an important person, The Sun reported.
Daniel earlier said that he had "tracked" down an object that's not from Earth and claimed that humans have been "looking in the wrong place" for aliens. The TikTok user feels that aliens enjoy swimming in oceans. According to him, they seem to be particularly fond of the Mediterranean Sea.
There have been more wild theories regarding ETs. Talking about the future, a self-proclaimed time traveler predicted that aliens as tall as seven-foot will arrive on our planet on May 24 next year. Another TikTok user claimed that the arrival of aliens would lead to an "interdimensional war" with America. The time traveler also said that there are several aliens and in the future, they live on our planet as citizens.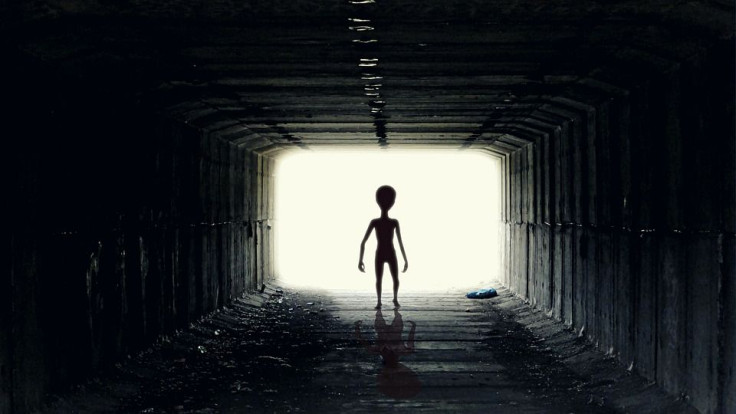 © 2023 Latin Times. All rights reserved. Do not reproduce without permission.