The public funeral of Brazilian sports legend Pelé will be opened to the public on Monday and hosted in his hometown stadium where he once played many matches in, as the worldwide sports community mourns the death of a legend.
Pele's funeral at former club Santos FC
Santos FC, the football club where Pelé played in Brazil during his prime, said that the Vila Belmiro Stadium just outside Sao Paolo would be opened to the public to mourn the death of the football legend, whose body will reportedly be released in a coffin from Albert Einstein hospital on Monday, according to the Associated Press.
The open public funeral will reportedly have two entrances, one for the public and one for the members of the press and prominent figures from Brazil and elsewhere. The public funeral will start at 10 a.m. local time and will continue until Tuesday, after which his body will be paraded through Santos to celebrate his life, GOAL reported.
Funeral parade to pass through Canal 6
Among the places that the parade will pass through is Canal 6, where Pelé's bedridden 100-year-old mother Celeste lives at. The parade will then continue to the vertical cemetery Memorial Necrópole Ecumênica, where he will be privately buried in an audience of only family members.
Pelé, whose real name was Edson Arantes do Nascimento, was an iconic presence in the local and international soccer scene during his prime. He led Brazil to win three World Cups and was well-known for being an "ambassador" for football as he and his teammates played exhibition games around the world to spread the sport further, CBS Sports reported.
Pele's ill health
Recently, the sports legend found himself battling cancer, and had a colon tumor removed from his body in September 2021. He was admitted near the end of November 2022 for respiratory problems caused by COVID-19, and his doctors found out in December that his cancer had advanced significantly since his last stay. He died on Thursday at the age of 82.
Many Premier League clubs will pay tribute to the legendary player, deemed Player of the Century by FIFA at one point, with one minute of applause during Matchweek 18 as well as players and match officials wearing black armbands.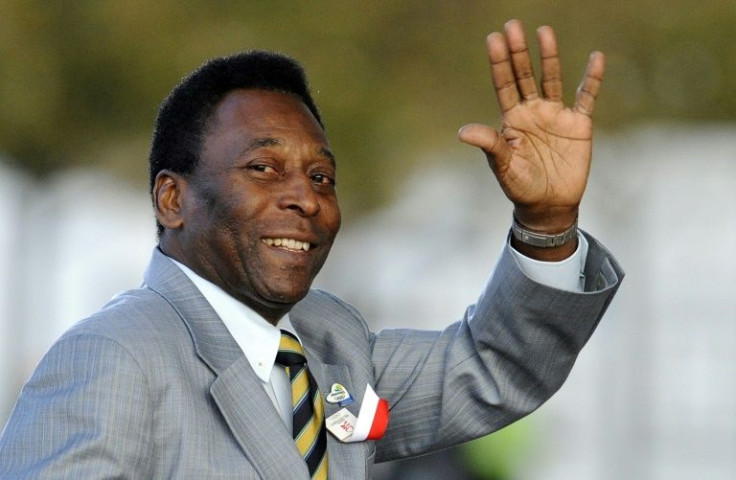 © 2023 Latin Times. All rights reserved. Do not reproduce without permission.