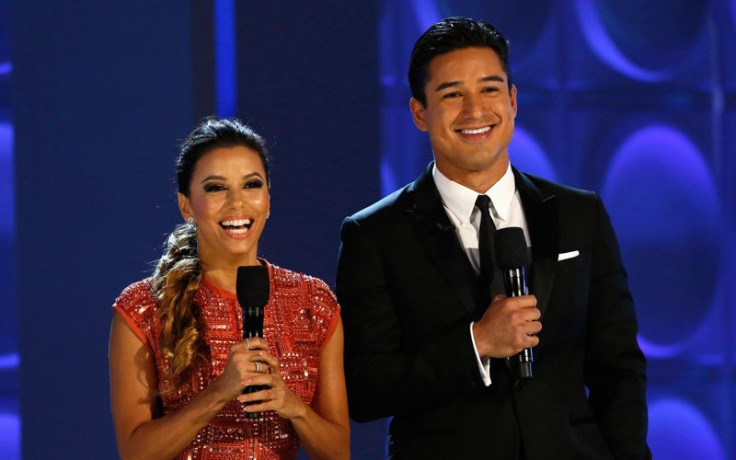 Tonight the 2014 NCLR ALMA Awards will air live hosted by Eva Longoria and Mario Lopez. The glamorous gala will feature the biggest Latino names in Hollywood and honor them for their strides in the entertainment industry. Confirmed to appear are personalities like Enrique Iglesias, Pitbull, Michael Peña, Stephanie Beatriz, Melissa Fumero, Aubrey Plaza, Charo and Rosario Dawson. The cast of "Devious Maids" Ana Ortiz, Judy Reyes and Edy Ganem will also make an appearance to present alongside Maria Canals Barrera and Fatima Ptacek, the voice of "Dora the Explorer." The ALMA Awards will air live from coast to coast in the U.S. starting at 10pm ET/7pm PT on MSNBC.
A live stream of the NCLR ALMA Awards pre-show will be available on Telemundo.com hosted by mun2 personality Yarel Ramos and "Reina de Corazones" telenovela star Eugenio Siller. Additional coverage at the event will be conducted by "Al Rojo Vivo" reporter Jessica Carrillo bringing you the latest from the red carpet. Cable network mun2 has a special titled "mun2 All Access: Road To The ALMAs 2014" starting at 9pm ET/6pm PT. This show will offer a one-hour pre-show hosted by Melissa "Crash" Barrera and will feature exclusive celebrity interviews and past ALMA Awards performances by Pitbull, Shakira, Beyoncé and more.
This year the acclaimed movie director, Guillermo Del Toro, will receive a special award for "Industry Excellence." The accolade will be presented to him by Zoe Saldana in honor of his strides in Hollywood directing some of the most ambitious films of the big screen. Some of his past work include "Pan's Labyrinth," "Pacific Rim," and "Hellboy" with production credits in movies like the upcoming "The Book Of Life," and "Biutiful," "Rudo y Cursi," "Kung Fu Panda 2" and "Puss In Boots." As this is the 15th edition of the NCLR ALMA Awards and because we love to celebrate "quinceañera's" we won't want to miss the show tonight. A group of 15 ambassadors will share the best moments of the past fifteen years that will show the impact and value the ALMAs are having in the celebration of diversity.
© 2023 Latin Times. All rights reserved. Do not reproduce without permission.