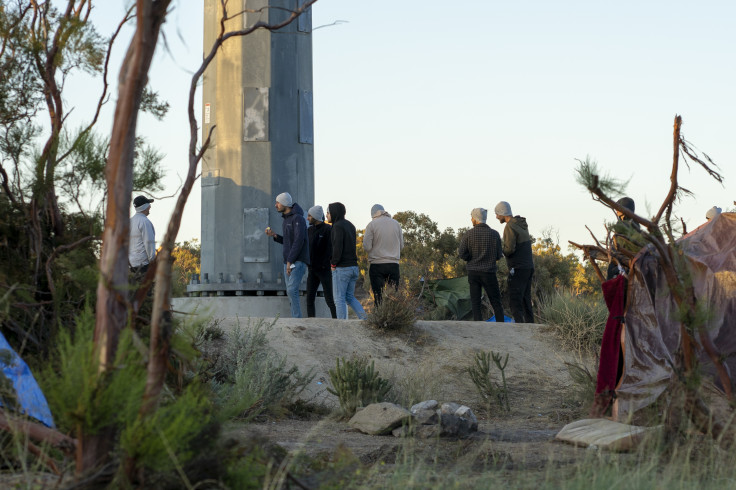 Almost three quarter of American voters support more funding to increase security at the southern border as the number of migrants reaching the country continues to break records.
According to a NBC News national poll released on Tuesday, 74 percent of all people surveyed agreed with the need to bolster funding for this purpose. The figures, however, varied depending on the voters' political affiliation. 93 percent of Republicans were in favor, contrasting with 58 percent of Democrats. Independents, meanwhile, clocked in at 74 percent.
Regardless of this, the overall total was much higher than the support of funding for humanitarian aid to Gaza (58 percent), military aid for Israel (55 percent), military aid to Ukraine (55 percent) and military aid to Taiwan (53 percent).
The survey was released as Congress continues to debate whether to pass a broad bill which would include funding for most of these issues. Concretely, President Joe Biden's $106 package contemplated $13.6 billions for border security.
According to Customs and Border Protection data, over 3.2 million people arrived in the United States in fiscal year 2023, including people with a legal status and those apprehended for illegally crossing the border. Most of those who were apprehended were nationals of Western Hemisphere countries.
Moreover, U.S. authorities apprehended over 240,000 migrants at the border with Mexico in October, according to Customs and Border Protection. The figure is 11 percent lower than September, but still near record highs.
Arrests involving Venezuelans dropped by 74 percent in the second half of October compared to September, something that could be partially explained by the resumption of deportation flights to the country.
The surge in migrants increased after the Biden administration's move earlier this year to launch an online appointment system that would allow migrants to claim asylum. More than 44,000 people have reached Mexico with the appointment since January.
Meanwhile, around 270,000 migrants from various Latin American countries including Cuba, Haiti, Nicaragua and Venezuela have entered the United States by applying online with the help of a financial sponsor.
The issue is at the forefront of Biden's domestic agenda, to the point that it dominated his latest bilateral meeting with his Mexican counterpart, Andres Manuel Lopez Obrador, commonly known as AMLO. Last week, Biden said that the two countries were working "side by side" to "tackle organized crime and to address the opioid epidemic." He also praised AMLO for his "leadership" in helping to "address historic levels of migration."
The Mexican president, on his end, said that "further progress needs to be made" when it comes to migration but that the two leaders are "working on that jointly."
Biden also met with a dozen leaders from Western Hemisphere countries at the Americas Partnership for Economic Prosperity Leaders' Summit earlier this month. In it, the President said that the U.S. and its partners in the region were working to "manage the challenges of unprecedented migration flows."
On his end, Donald Trump, Biden's likely opponent in the 2024 national elections, took his presidential campaign down to the border with Mexico on Sunday, doubling down on the hardline immigration rhetoric that was a hallmark of his first White House term.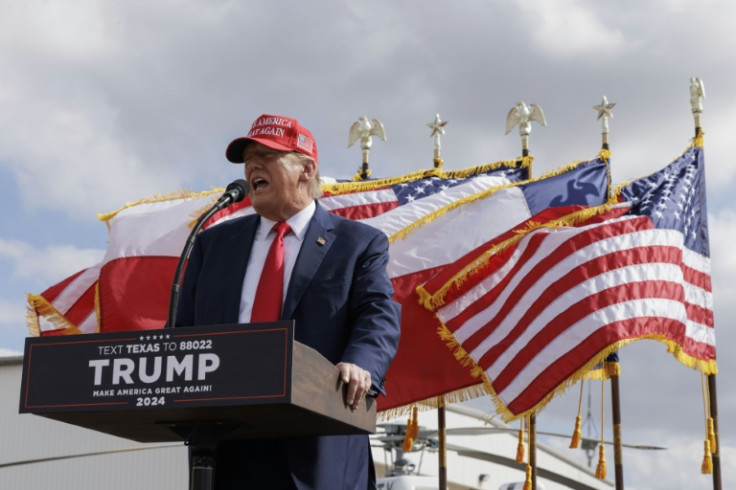 "We're going to take over that border and we're going to make it the most secure border in our history," Trump said. In recent weeks, the former president has ramped up his campaign rhetoric to extreme levels, warning that undocumented migrants are "poisoning the blood of our country" and denouncing his political opponents as "vermin."
© 2023 Latin Times. All rights reserved. Do not reproduce without permission.