George And Amal Clooney's marital problems have always been a subject that sells like hot cakes for the tabloid industry. Hence, it is unsurprising to take note of the number of dubious reports that have been doing the rounds lately. The latest happens to be a ridiculous report on "NW" that focusses on an absurd narrative—Amal and George making babies just in order to save their marriage, which is already on the rocks.
First things first, George has time and again reiterated that he's "done" with having more kids in his old interviews. Well, that's not all. Despite rumors of Amal being pregnant with "twins" since several months gained momentum, there hasn't been the slightest show of a bump. Moreover, even if things weren't smooth-sailing in the couple's paradise, why on earth would be making more babies be considered the most viable option for saving it?
The report in the publication alleges that the Clooney's have revived their almost-dead marriage by going the IVF route to get their third child. A question source in the story said, "Amal always dreamed of having three kids, but when they were blessed with twins, George didn't seem interested in going again," The source further adds how all conversations to having another child was met with firm resistance by George, who apparently despised changing diapers. The ridiculous explanation doesn't stop at that. It is believed that George's growing indifference towards Amal's "desires" is what led to the latter losing interest in the marriage.
The source also makes a rather strange claim of the couple living "separate lives" for the past couple of months and was contemplating a billion-dollar divorce to put an end to the dead-end relationship.
The bogus report is a stark contraction from the reality, as Gossip Cop has previously checked with George's spokespersons in the past for similar stories, and was informed about how the floating rumors were utter rubbish. George and Amal seem pretty contented with their lives, and the last we heard, the actor and his wife were spending quality time together in London where he was filming the upcoming Netflix movie, "The Midnight Sky".
The 42-year old lawyer isn't getting pregnant anytime soon, and nor are the Clooney's trying to solve their non-existent issues by making babies again.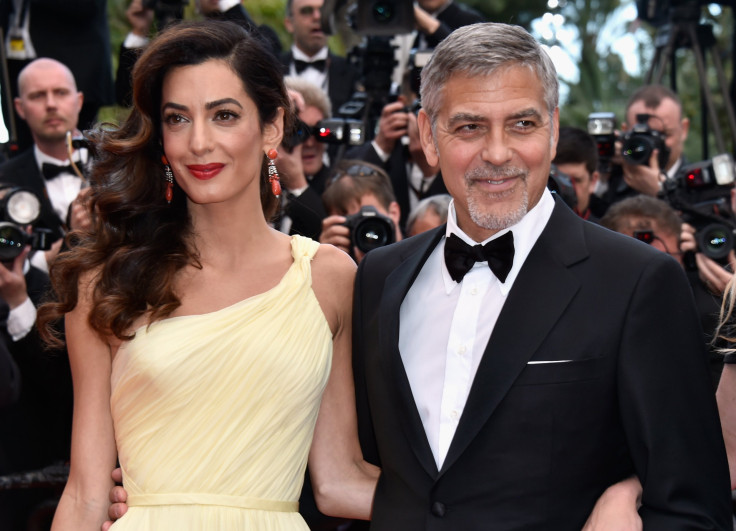 © 2023 Latin Times. All rights reserved. Do not reproduce without permission.