American Airlines diverted two of its flights on Sunday due to passenger issues.
Because of the hostile passenger's unexpected behavior, American Airlines flight 1775 from Los Angeles to Washington DC had to be rerouted to Kansas City.
According to CNN, the man notified flight attendants that someone was trying to harm him.
These people allegedly followed him on the plane," citing an affidavit of the incident.
He also told the flight attendants he heard the individuals hurting his family over the phone," according to CNN, citing the affidavit.
According to the Department of Justice (DOJ), officials identified the passenger as 50-year-old Juan Remberto Rivas of Los Angeles, California.
DOJ said Rivas allegedly grabbed a miniature champagne bottle by the neck and attempted to break it on the service cart's counter before kicking and smashing the service cart into one of the flight attendants at one point.
While attempting to unlock an exit door, he was restrained by numerous flight attendants and passengers, according to the report.
During the incident, one flight attendant allegedly struck the boisterous passenger with a coffee pot after other passengers and flight staff attempted to control him.
As flight passenger Jake Smith was getting up to use the lavatory, he noticed a flight attendant "running full speed down the aisle."
The steward, he claims, ordered the lights to be turned on before the plane abruptly veered to the left and accelerated in a couple of minutes.
Another passenger described the scenario as "very terrifying," as the plane's lights went on as "several males rose to get to first class."
Witnesses were questioned after the jet arrived, and the passenger was detained.
The Sun, citing Kansas City Aviation Department spokeswoman Joe McBride, said the suspect was being held for interfering with the flight crew.
The Justice Department said Rivas took some plastic silverware, pulled the napkin, and "held it like a shank" in his shirt sleeve.
Investigators added that the firearm constituted a threat to a flight attendant.
According to American Airlines, the flight arrived safely at Kansas City International Airport in the afternoon and was greeted by law enforcement officials.
The Department of Justice said Rivas has been charged with one count of interfering with the execution of a flight attendant's duties by assaulting and threatening her.
According to Business Insider, if he is proven guilty, he may face a term of up to 20 years in prison
Meanwhile, American Airlines flight 694 from Phoenix to Honolulu was rerouted back to Phoenix on Sunday "due to a passenger disturbance." The flight arrived safely in the evening, according to the airline, and was met by law enforcement upon arrival.
Major US airlines and unions are collaborating with the Biden administration on a statewide no-fly list, Bloomberg reported on Monday, citing two people familiar with the issue.
The Federal Aviation Administration reported 5,981 instances of disruptive passengers in 2021.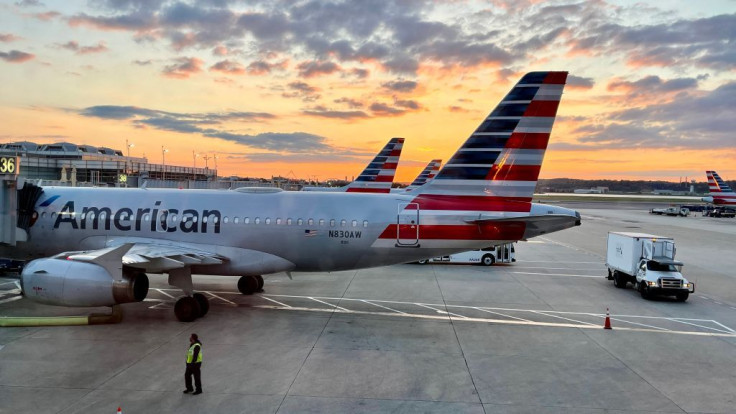 © 2023 Latin Times. All rights reserved. Do not reproduce without permission.