An unruly American Airlines passenger has been detained in South Florida after he illegally opened an aircraft's emergency door and walked on the plane's wing on Wednesday, Sept. 29.
Christian Segura, 33, who was traveling on American Airlines flight 920, a four-hour jaunt from Cali, Colombia, reportedly jumped on the plane's wing shortly after the aircraft touched down at Miami International Airport, Fox News reported.
Segura was initially detained by agents from U.S. Customs and Border Protection but was later transferred into the custody of the Miami-Dade Police Department. Segura, who told the officers that he was ill, was subsequently admitted to Jackson Memorial Hospital's emergency room because of high blood pressure and will be booked into jail once he gets released from the health facility, New York Post reported.
"While customers were exiting the plane at the gate, a passenger opened the over-wing emergency exit and jumped onto the ramp. The customer was immediately detained by law enforcement officials. All other customers deplaned normally. We thank our team members for their professionalism and apologize to our customers for the inconvenience," American Airlines said in their statement.
The incident reportedly did not cause any delays and all the other passengers were able to get off the flight without any issues.
In a similar but unrelated incident, American Airlines reportedly removed a family from a flight on Sept. 13 for not wearing face masks properly, Business Insider reported.
Amanda Pendarvis posted on her Instagram story that she along with her mother and her 2-year-old son were kicked off from an airplane after they boarded a flight from Dallas to Colorado Springs, Colorado.
Pendarvis was reportedly told to put a mask on her son because of his age. However, the son kept pulling his mask down.
Children who are 2-years-old and above are required to wear face coverings on American flights and if they refuse to wear one, they can be denied boarding and future travel, the airline's website stated.
Her son, who had an asthma attack two months ago, was reportedly experiencing breathing difficulties on the plane and kept pulling the mask down from his face. However, Pendarvis and her mother failed to tell the flight attendants that the toddler was having breathing problems onboard the flight.
"The plane returned to its gate at the Dallas-Fort Worth airport because the family refused to remain seated while on an active taxiway and refused to wear face coverings securely over their nose and mouth," an American Airlines spokesperson said.
The family was rebooked on the next flight to Colorado Springs on the same day after they agreed to adhere to the airline's policies.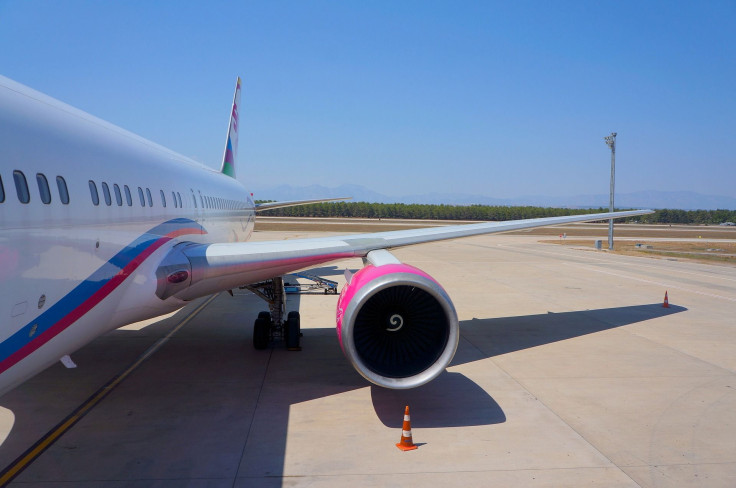 © 2023 Latin Times. All rights reserved. Do not reproduce without permission.