A tourist from the United States was discovered dead inside the apartment he was renting in Medellin, Colombia on Monday afternoon.
Officials identified the man as Nicolas Vincent Flattes, 56, of Springfield, Massachusetts.
The apartment in the Medellin community of Belen has been rented by Flattes since September 22, according to Daily Mail.
Several neighbors found the American tourist already decomposing on his bed and called the police afterward.
Nicolas Vincent Flattes, who used to travel to Colombia frequently, rented a fifth-floor apartment in Belen town.
The Massachusetts native frequently traveled to Colombia, according to El Colombiano. He had previously traveled to the country in 2018 and 2021 and was frequently associated with athletic pursuits.
Some of his neighbors, who he reportedly became friends with, started to worry when they hadn't seen the American traveler since the middle of last week.
Residents attempted to reach him on his cell phone, but he would not pick up any of their calls, leading them to file a missing person's report. His flat started to smell bad and the neighbors decided to go inside. They discovered Flattes already dead inside.
Residents reportedly alerted the Aburra Valley Metropolitan Police as soon as they saw his lifeless body, according to Infobae. The Attorney General's Office reported that no evidence of violence was discovered after initially inspecting the body of the American tourist. To ascertain the cause of death, an autopsy is still waiting.
The most recent foreigner to be discovered deceased in the area of Aburra Valley is Nicolas Vincent Flattes. Authorities in Colombia are extremely concerned about his death because there have already been 27 deaths of foreign tourists this year in the Aburrá Valley.
Aburra Valley Metropolitan Police said 25 victims were discovered in Medellin. On January 5, a 59-year-old British national named Leon Victor Dean was discovered dead in his hotel room in Medellin's El Poblado district. He was found dead in his hotel room's jacuzzi.
A 48-year-old Canadian man was also discovered dead inside a hotel in Medellin's Laureles district in February. A significant number of crimes have also targeted tourists, and the police, district attorney's office, and office of the mayor of Medellin have all joined forces to apprehend those responsible from the incident.
These thieves reportedly target international victims and rob them using apps like Tinder. Five of these crooks were recently apprehended by the Aburra Valley Metropolitan Police as they attempted to rob foreign tourists. They detained two males and three women who were allegedly all members of a gang that targeted foreigners for extortion.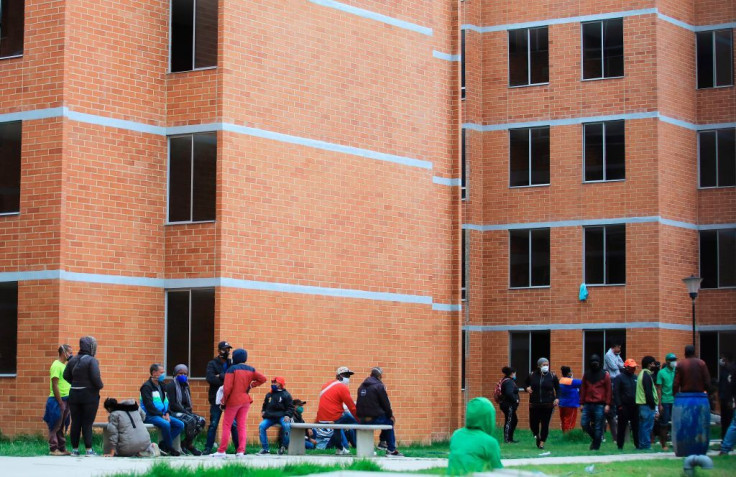 © 2023 Latin Times. All rights reserved. Do not reproduce without permission.