Former world champion Amir Khan, 35, is safe, but was left "absolutely terrified" after he was robbed of his luxury watch worth £72,000 ($93,808.80) at gunpoint by two thugs Monday night.
The boxer claimed that a gun was pointed in his face as his attackers stole his Franck Muller Vanguard Chronograph in Leyton, East London at around 9.15 pm, reported Daily Mail. His wife Faryal Makhdoom was also with him during the incident.
Tweeting about it, he said that he had crossed the road with his wife. "Luckily she was few steps behind me," he wrote and shared that two men ran to him. One of them asked for his watch while having a gun pointed in his face. He concluded the post by saying that the "main thing is we're both safe."
Khan was previously pictured with a fan while shopping in Oxford Street wearing the watch, which is studded with 719 diamonds. An eyewitness told The Sun that Khan had "enjoyed a lovely evening with his wife and had been shopping earlier in the day." The person added that it raises "real fears he was a deliberate target. It's extremely serious. He was left absolutely terrified."
According to a Metropolitan Police spokesman, cops were called Monday night to High Road, Leyton, and a man aged in his 30s is "alleged to have been approached by two males who threatened him with a firearm before stealing his watch and fleeing." The spokesman said that there were no reports of "any shots fired or any injuries." There have been no arrests, but an investigation has begun.
Following the incident, Khan told Daily Mail that it was dark when a "masked man came up to me and at first, I thought it was a friend playing a practical joke." He said that when the man pulled out a gun and shoved it right at his face, he thought, "This is the end; I'm going to die." He shared that he was in "genuine fear for my life and the main thing that I was thinking about was my wife and kids." He thought he might never see them again.
He claimed that he was aware of the identity of the person who he believes orchestrated the robbery. He revealed that he considered hitting his attacker. But the thought of his wife, who was standing a few steps back, and their three children stopped him from taking any action. Khan said that the incident has left "me and Faryal very shaken up and scared." He shared that he is "lucky to be alive and once the robbers fled, I just wanted to hug my wife and kids."
His comments came as his wife revealed that she was left "just screaming" after the ordeal, which she described as "so, so scary."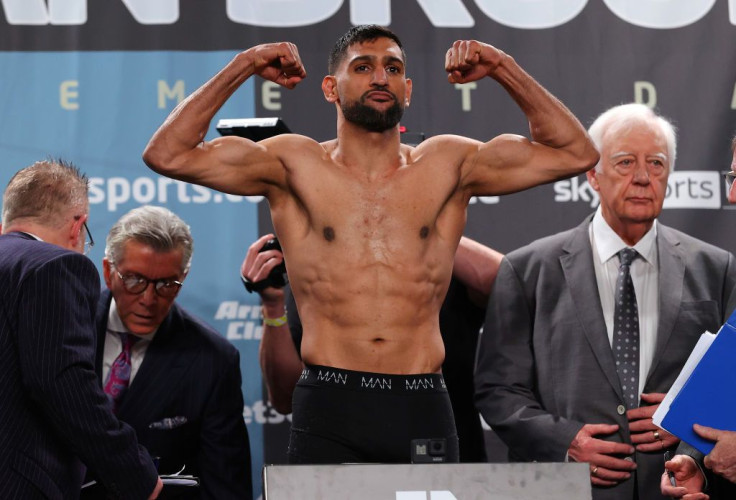 © 2023 Latin Times. All rights reserved. Do not reproduce without permission.