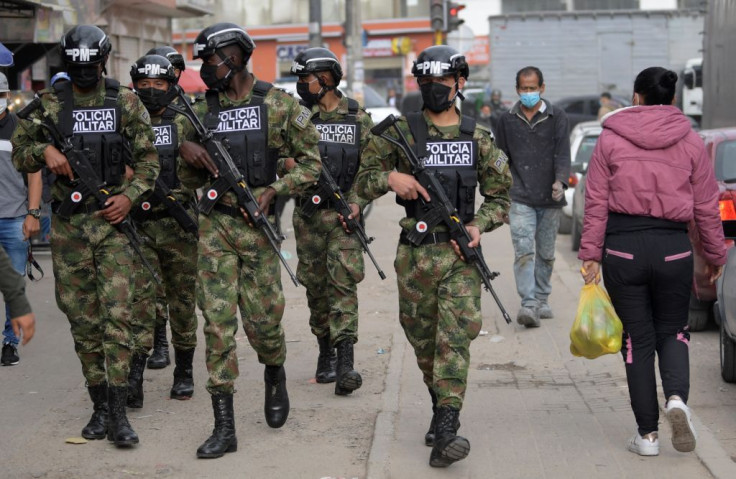 Over 100 people suffered eye injuries at the hands of Colombian police forces during a mass protest earlier this year, including 12 who lost their eyes or some of their vision after being hit by police projectiles, a report piblished on Friday stated.
Amnesty International has alleged that 103 protesters sustained eye trauma during the protests against a government tax reform throughout Colombia, which began at the end of April. Colombian security forces, known as the country's anti-riot squad or Mobile Anti-Disturbance Squadron (ESMAD) was reported due to their intentional and aggressive dealing with the protesters during the huge strike between April 28 and Oct. 20, this year.
"Police violence cannot continue to be part of our daily lives. We cannot get used to the state indiscriminately violating citizens' rights, much less harming those who exercise their right to protest. The cases of police violence and specifically eye injuries committed during the 2021 strike that we registered in our platform demonstrate that the actions of the police do not comply with international human rights standards and that police reform is necessary to guarantee the safety and lives of the people," said Alejandro Rodríguez, coordinator of Grita, Temblores' police violence observatory.
Among the cases reported was a political science student named Leidy Cadena, who was said to be demonstrating peacefully together with her boyfriend and some friends in central Bogotá on April 27. An ESMAD official approached them in a hostile manner. She suddenly felt something very hot on her face. She couldn't see through either of her eyes and was in a great deal of pain. Cadena lost an eye in the attack.
She also believes that it was an act of gender-based violence because her other companions were unharmed. From the beginning of the demonstrations, she noticed that most police attacks were against women. Cadena also received threats on social media.
She reported on Oct. 16 that gunpowder was pushed under her door. Her mother and partner have been forced to leave Colombia because of these threats.
Amnesty International confirmed a video taken following the incident. Five ESMAD members are seen with shields and two of them are carrying riot gear in their hands, including mechanical kinetic weapons. Cadena is seen covering her bleeding eye, clearly in pain and her companions are asking for help, but the ESMAD officials do not help her.
The victims who suffered from eye trauma described the obstacles they faced to receive specialized health and psycho-social care. Many victims faced problems in applying for decent work or even continuing their education due to their injuries.
"We have documented enough evidence to believe that the repression of protesters in the national strike [was] intentional, as a way to punish those who were taking to the streets and as a way to try to prevent more people taking to the streets," Americas Director at Amnesty International, Erika Guevara-Rosas told Al Jazeera in an interview ahead of the report's release.
Colombian President Iván Duque promised in June to modernize the country's police force, providing human rights training and increased oversight for officers.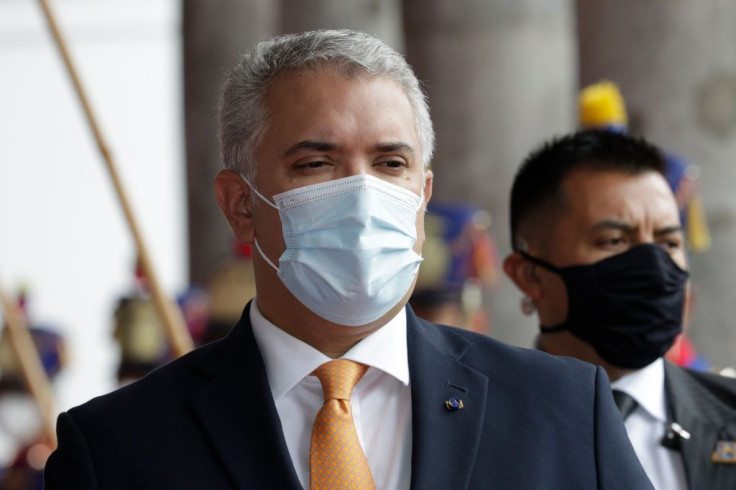 © 2023 Latin Times. All rights reserved. Do not reproduce without permission.