Just six days after New York Governor Andrew Cuomo declared that he will step down amid sexual harassment scandals, he said that all health care workers in the state of New York need to take the COVID jab by Sept. 27.
The announcement regarding vaccination came eight days before he said that he would quit which means that he has no business making unilateral rules that are to take effect 32 days after he is gone, according to New York Post.
While Cuomo gave a two weeks' notice, Robert Bentley, who resigned as governor of Alabama in 2017, left the minute he made his announcement. Similarly, Eric Greitens, who quit as governor of Missouri in 2018 didn't take long to leave after making an announcement about his resignation.
Doubts about Cuomo's resignation popped up as it seems like no one has seen a formal resignation letter from him with a signature at the bottom. The NY governor who made headlines last year as the highest-paid governor in US history, is set to leave office on Aug. 25. David Paterson, whom Cuomo succeeded as governor, said last week, "It was just a little puzzling that they wanted to have that amount of time … It's suspicious, I'll put it that way."
After he was hit by sexual harassment allegations, on Aug. 10, the NY governor, 63, said that the best way he can help now is if he quit and let the government get back to governing, Associated Press reported. The announcement came after investigators said that he groped women's breasts or buttocks, subjected them to unwanted kisses, and made insinuating remarks about their sex lives and looks. So far, he has denied intentionally mistreating women.
Meanwhile, Chris Cuomo, recently broke his his silence on his brother's resignation. Though Chris, an anchor, said he didn't want to cover the scandal on CNN due to his conflict of interest, he admitted that he urged the governor to resign, acccording to USA Today.
Chris said that he is a brother, and not an advisor, and that he was there to listen and offer his take. His advice to Cuomo was to own what he did, and tell people what he can do to be better, and be contrite. "And finally, accept that it doesn't matter what you intended. What matters is how your actions and words were perceived," he said.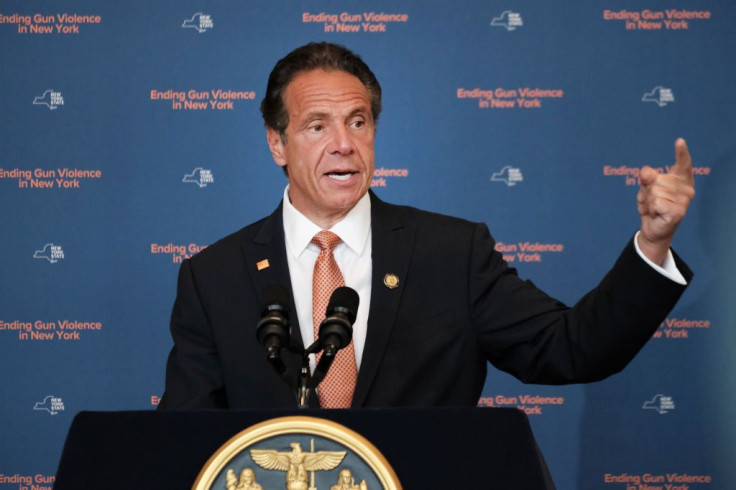 © 2023 Latin Times. All rights reserved. Do not reproduce without permission.