Seasoned actress Angelina Jolie has finally broken her silence, voicing out her frustrations with ex-husband Brad Pitt for signing contracts with disgraced producer Harvey Weinstein despite her claims that the man had sexually assaulted her when she was 21 years old.
In an interview with The Guardian, the Academy Award-winning actress recalled that she first encountered Weinstein when he executive produced the 1998 film "Playing By Heart" she was starring in at 21, the Insider reported.
"I worked with him when I was young," Jolie, now 46, said. "If you get yourself out of the room, you think he attempted but didn't, right? The truth is that the attempt and the experience of the attempt is an assault."
The "Those Who Wish Me Dead" actress said that following the incident, she tried all avenues to avoid crossing paths with Weinstein and even turned down a role in the 2004 film "The Aviator" because of his ties to the project.
"I stayed away and warned people about him. I remember telling Jonny [Lee Miller], my first husband, to spread the word to other guys and don't let girls go alone with [Weinstein]," she recounted.
Jolie married Pitt in 2004 and filed for divorce in 2016, revealing that she felt like the actor was ignoring, if not belittling, her bad experience with Weinstein.
Pitt, 57, starred in Quentin Tarantino's 2009 film "Inglourious Basterds," which was co-produced by the Weinstein Company, the Daily Mail noted.
Three years later, Pitt would approach Weinstein to work on another film, "Killing Them Softly," despite knowing he had sexually assaulted Jolie in 1998. The actor would also agree to keep his work ties with Weinstein against the "Maleficent" star's wishes.
"We fought about it. Of course, it hurt," Jolie said, adding that she had avoided attending promotional events for the movie due to her disappointment with her then-husband.
In 2017, Jolie, Pitt's ex Gwyneth Paltrow, and other women exposed Weinstein for sexually harassing and assaulting women.
The "Iron Man" star claimed that Weinstein sexually harassed her after hiring her to star in "Emma" in 1996. She said she informed her boyfriend at the time, Pitt, about the incident, to which the "Once Upon a Time" actor ultimately decided to confront Weinstein.
It prompted the former producer to plead with the Hollywood stars not to expose his malicious acts to protect his reputation.
In February 2020, Weinstein was convicted of the third-degree rape of the hairstylist Jessica Mann in 2013 and the first-degree criminal sexual act against the former production assistant Mimi Haleyi after he forced oral sex on her in 2006.
The man, however, was acquitted of predatory sexual assault despite the #MeToo movement.
Weinstein, who received a 23-year sentence in New York for the two sex crime felony charges, is facing rape charges in Los Angeles that may see him serve a sentence of up to 140 years, according to Deadline.
Despite his brushes with the law related to sex crimes, Weinstein insists that "there was never an assault and never any attempt to assault" Jolie back in 1998.
The disgraced Hollywood producer would also lambast Jolie's controversial statements, calling it "publicity clickbait" while promoting her new book "Know Your Rights and Claim Them: A Guide for Youth," which is dedicated to ensuring the rights of children around the world.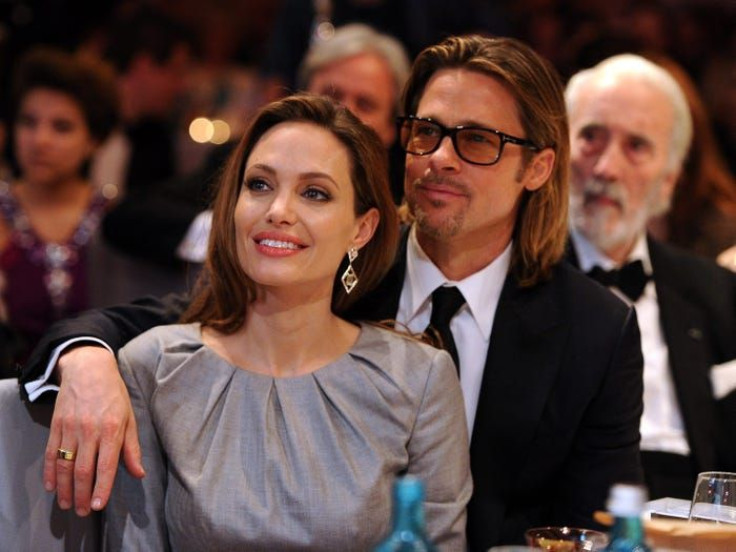 © 2023 Latin Times. All rights reserved. Do not reproduce without permission.