Angelina Jolie may have felt like she succeeded when Brad Pitt left Jennifer Aniston to start a relationship with her. However, sources claim that Jolie was never really completely secure about her relationship with Pitt and that she always saw Aniston as a threat to their marriage.
According to sources, Jolie considered Aniston as a constant threat to her marriage to Pitt because she feared that her husband might leave her anytime for Aniston. Although it had been years since Pitt broke up with Aniston, Aniston's ongoing relationship with Pitt's mom during their marriage instilled so much fear in Jolie. The "Maleficent" star reportedly knew she only stole Pitt from Aniston, so she was always worried that things might fall back to how they originally were.
"Angelina was never able to get over her obsession with Brad and Jennifer's relationship," a source claimed. "Even though she had Brad, it was like she was jealous of Jen. She seemed to go out of her way to diss Jen whenever she could, which was unnecessary," the source added.
The source also revealed that Jolie feared that Pitt would one day realize that their marriage was a mistake and go back to Aniston. "She checked his cell phone and emails to see if he was talking to Jen," the source said, adding that Jolie hated how Aniston maintained a close relationship with Pitt's mom, Jane, even after their divorce. According to the source, Jolie never really trusted Pitt the whole time they were married.
Filmmaker Ian Halperin also revealed in a previous interview that Jolie was so worried that Pitt might rekindle things with his ex-wife that he pleaded with him to cut all contacts he had with Aniston. Jolie reportedly always harbored the fear that Pitt and Aniston might reconnect, and all her insecurities got the better of her during their 12 years of marriage.
"No matter how much Brad assured her, Angie, deep down, always feared he would go back to Jen," he said. That's why according to Halperin, Jolie was not so happy to learn that Pitt and Aniston are currently amicable with each other and that Pitt has been communicating more frequently with his ex-wife.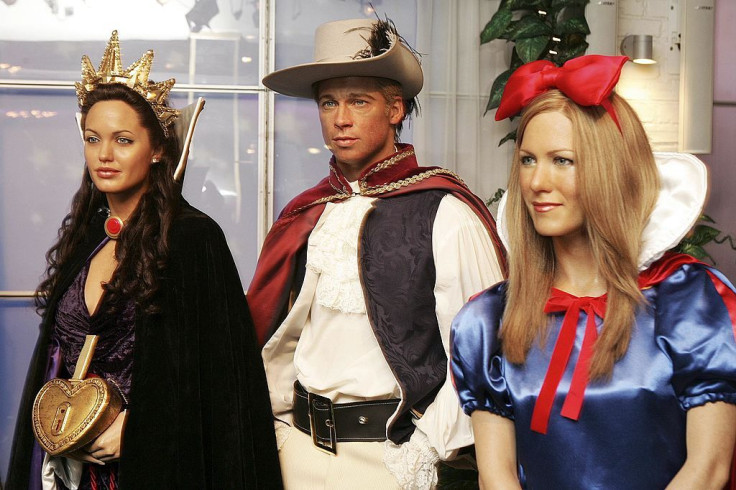 © 2023 Latin Times. All rights reserved. Do not reproduce without permission.