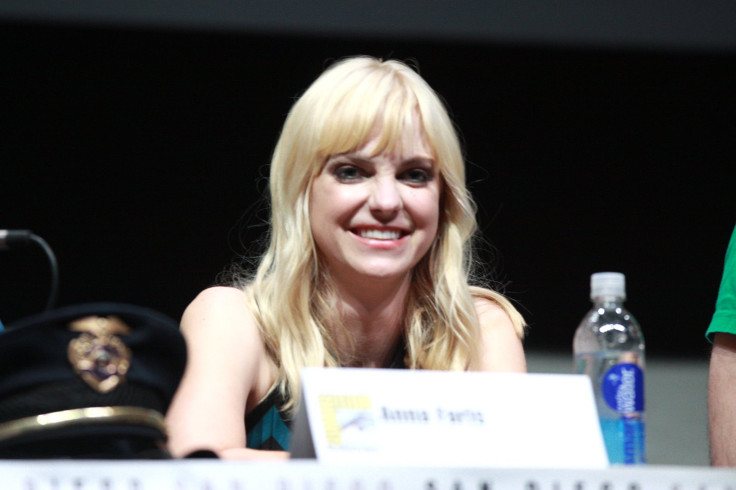 Anna Faris, who rose to fame with her role as Cindy Campbell in four Scary Movie films, might be ready to tie the knot again very soon, according to various reports. The actress was, recently, spotted wearing a diamond ring, which resulted in speculations that she might already be engaged to her boyfriend Michael Barrett.
Faris was photographed wearing what could be her engagement ring on Sunday, Nov. 3, 2019, according to People. In a photo taken in LA and obtained by TMZ, the actress can be seen wearing the massive diamond ring while carrying her smartphone.
She was first spotted dating Barrett in September 2017 after the two worked on the film "Overboard." The pair is currently working together as co-producers of the film "Summer Madness," which Faris will also star in.
Earlier this year, Faris was asked if there are wedding bells in the near future for her and Barrett. However, her answer was non-committal. She said that, while she believed in monogamy, commitment and love, she also struggled with the legal system, perhaps a reference to the legal processes she went through in her previous marriages.
If the speculation of Faris and Barrett is indeed true, it won't be the actress' first time walking down the aisle. She was actually married twice before meeting her current cinematographer boyfriend.
She was first married to actor Ben Indra in June 2004, according to Who. Indra starred in the films "Lovers Lane," "Tempest Eye" and the series "Raising Dad." Faris filed for divorce in 2007, which was finalized in 2008.
In turns out the Chris Pratt is one of the reasons that led to the demise of her marriage to Indra. While Faris started out as Pratt's wingman and help him date other actresses while they worked on "Take Me Home Tonight," the two eventually fell in love with each other.
However, her first divorce was rather costly for Faris. For the split to be finalized she had to "pay $900,000 and split properties and acting royalties."
She married Pratt in 2009 in Bali, Indonesia and gave birth to their son Jack in 2012, according to Hollywood Life. The couple announced their separation in 2017 and their divorce was finalized in 2018.
© 2023 Latin Times. All rights reserved. Do not reproduce without permission.