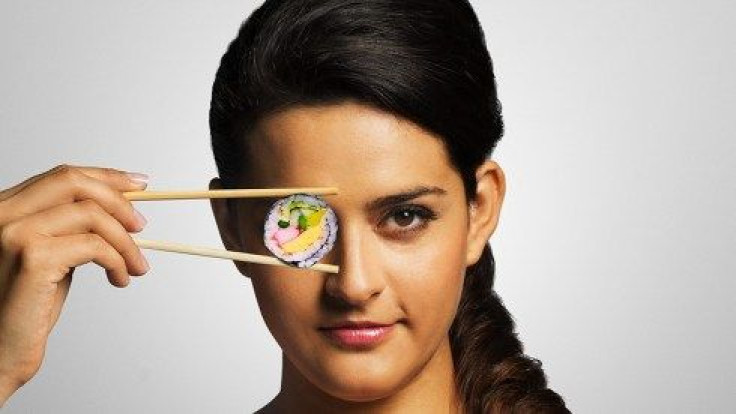 "East Side Sushi" is Anthony Lucero's first feature film, which follows the story of Juana, played by Diana Elizabeth Torres, a working-class Latina single mother who strives to become a sushi chef. The cast also includes Kaya Jade Aguirre, Yutaka Takeuchi and Rodrigo Duarte Clark, amongst others. Years of working in the food industry have made Juana's hands very fast. She can slice and dice anything you throw at her with great speed and precision. Forced to give up her fruit-vending cart in order to find a more secure job, Juana lands a position as a kitchen assistant at a local Japanese restaurant. It is there she discovers a new friendship and a whole new world of cuisine and culture, far-removed from everything she has ever known.
While working in the restaurant's kitchen, Juana secretly observes the sushi chefs and eventually teaches herself to make a multitude of sushi. Her creativity sparked, Juana's re-ignited passion for food drives her to want more from her job and her life. Eventually, she attempts to become a sushi chef, but is unable to because she is the "wrong" race and gender. Against all odds, she embarks on a journey of self-discovery, determined to not let anyone stop her from achieving her dream.
The film debuted in Los Angeles at the Hola Mexico film festival, and has also been played in other festivals like Napa Valley, San Francisco Indie Fest and the Miami International Film Festival. It opens in theatres all over California on September 18.
© 2023 Latin Times. All rights reserved. Do not reproduce without permission.