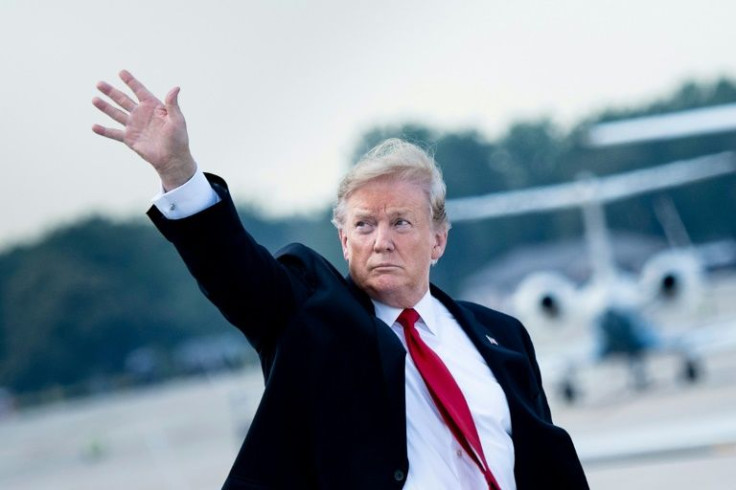 Former President Donald Trump was blasted by a leading anti-abortion group on Thursday. It doesn't accept his contention that abortion restrictions should be left up to individual states in the U.S., and not the federal government.
The comments by Susan B. Anthony Pro-Life America group were in response to a statement by Trump campaign spokesperson Steven Cheung for a Washington Post story. It was about division among the 2024 Grand Old Party (GOP) presidential field on issues related to abortion.
Cheung said that Trump believes that the Supreme Court got it right when they ruled this is an "issue that should be decided at the State level."
The anti-abortion group also said that it would not support any Presidential candidate for the 2024 election who did not at a minimum support a 15-week federal abortion ban.
The group's President Marjorie Dannenfelser said that the Supreme Court made clear that it was returning the abortion issue to the people to decide through their "elected representatives in the states and in Congress."
She added that holding to the position that it is exclusively up to the U.S. states is an "abdication of responsibility by anyone elected to federal office."
Dannenfelser shared that "life is a matter of human rights, and not states' rights."
The condemnation amounted to a stunning rebuke of Trump, who is the leading contender for the 2024 Republican presidential nomination, reported the Associated Press.
The former President's three nominations of conservative judges to the Supreme Court had paved the way for striking down the Roe v Wade decision. It had legalized abortion across the U.S. for almost 50 years.
According to The Hill, abortion has turned out to be a difficult issue for Republicans to navigate in the wake of the Supreme Court's decision to reverse Roe v Wade.
Trump has called himself "the most pro-life president in American history," but in the early months of his 2024 bid, he has often sidestepped the abortion issue.
Last month while he was in Iowa, Trump refused to confirm whether he would support a federal law that would restrict abortion in every state. It is a move that anti-abortion activists have been demanding of the Republican presidential contenders.
© 2023 Latin Times. All rights reserved. Do not reproduce without permission.